It used to, then all of a sudden yesterday I noticed it doesn't go above 3100 on battery. If it's on charger, then it goes to 3500 as it should. It used to go to 3500 on battery as well, then something changed (I don't know what) and now it's like purposefully limiting speed on battery.
Where should I look?
System is: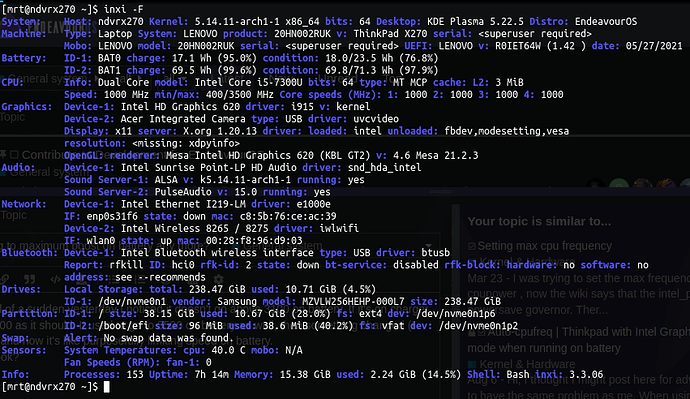 tlp & tlpui are installed.