You should read the detailed results

Sadly, this Test is totaly useless, because its only depends on how many people this test have made with the same browser.
The results differs because of that, that brave use chrome as base and librewolf firefox. Dont know the marketshare today, but i would guess 80% chrome 10% firefox and 10 % the others. And from the 10% wich uses Firefox, maybe 0.0001% have made this test

→ uniquie fingerprint. And as a chrome base user, you go under in the masses.
You could change that, to mimic a chrome fingerprint (exist addons for that)
Edit: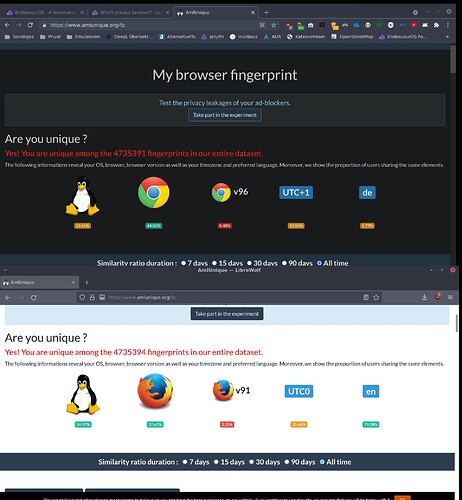 here a presentation what im talking about.