Welcome app has now a new tab called Assistant. (Thanks @freebird54
!)
The Assistant contains tools for generally useful and/or daily tasks.
As you probably notice, the buttons under this tab are familiar mostly from the After Install tab.
This separation makes sense because users familiar with the Welcome app probably have already made certain settings and want to use mostly the stuff of the Assistant tab.
Here's a picture of the new Assistant tab: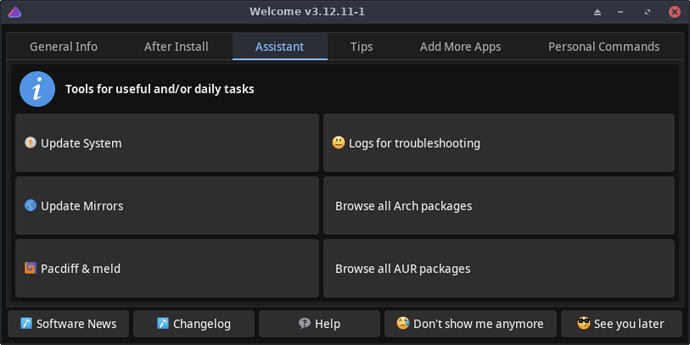 The new After Install tab looks like this (under Xfce):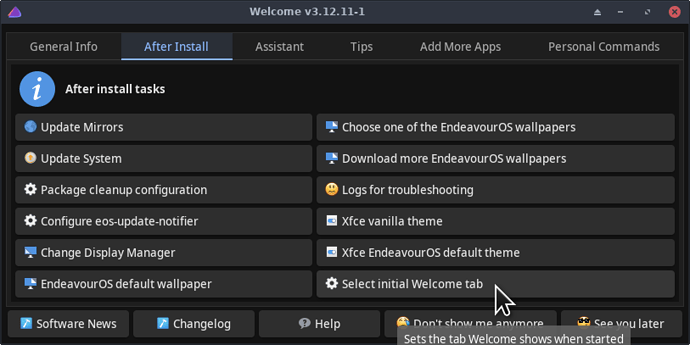 There's a new button: Select initial Welcome tab.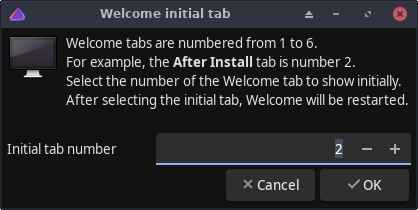 This new button allows user to change the default tab that is always shown when Welcome is started. The idea is that seasoned users can easily change the default tab to Assistant (or any other tab).
The role of the After Install tab now becomes more like the settings toolset right after install. Most of these changes are typically done only once, or quite seldom anyway.