I recently noticed this behavior in alacritty and a few gtk apps like Thunar.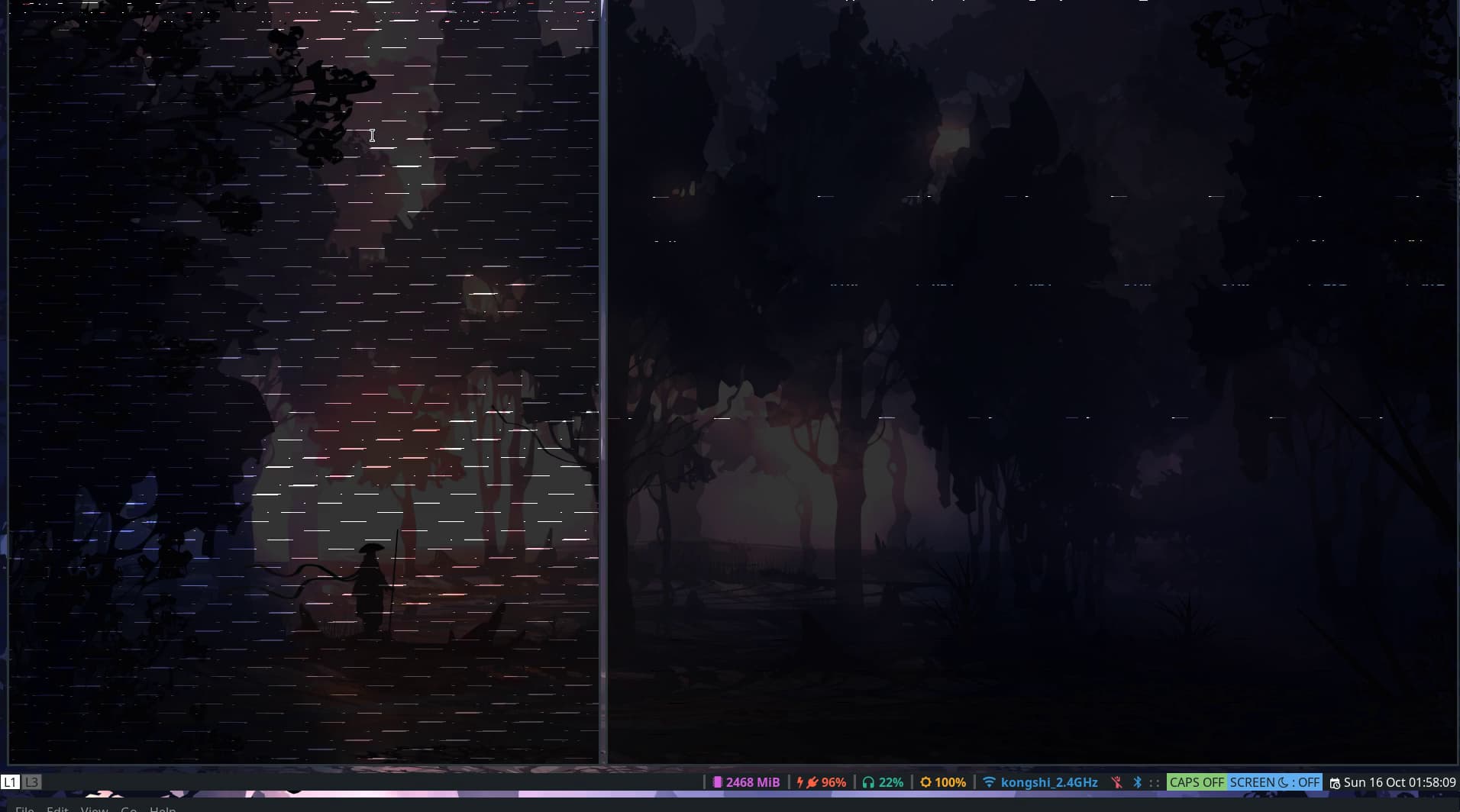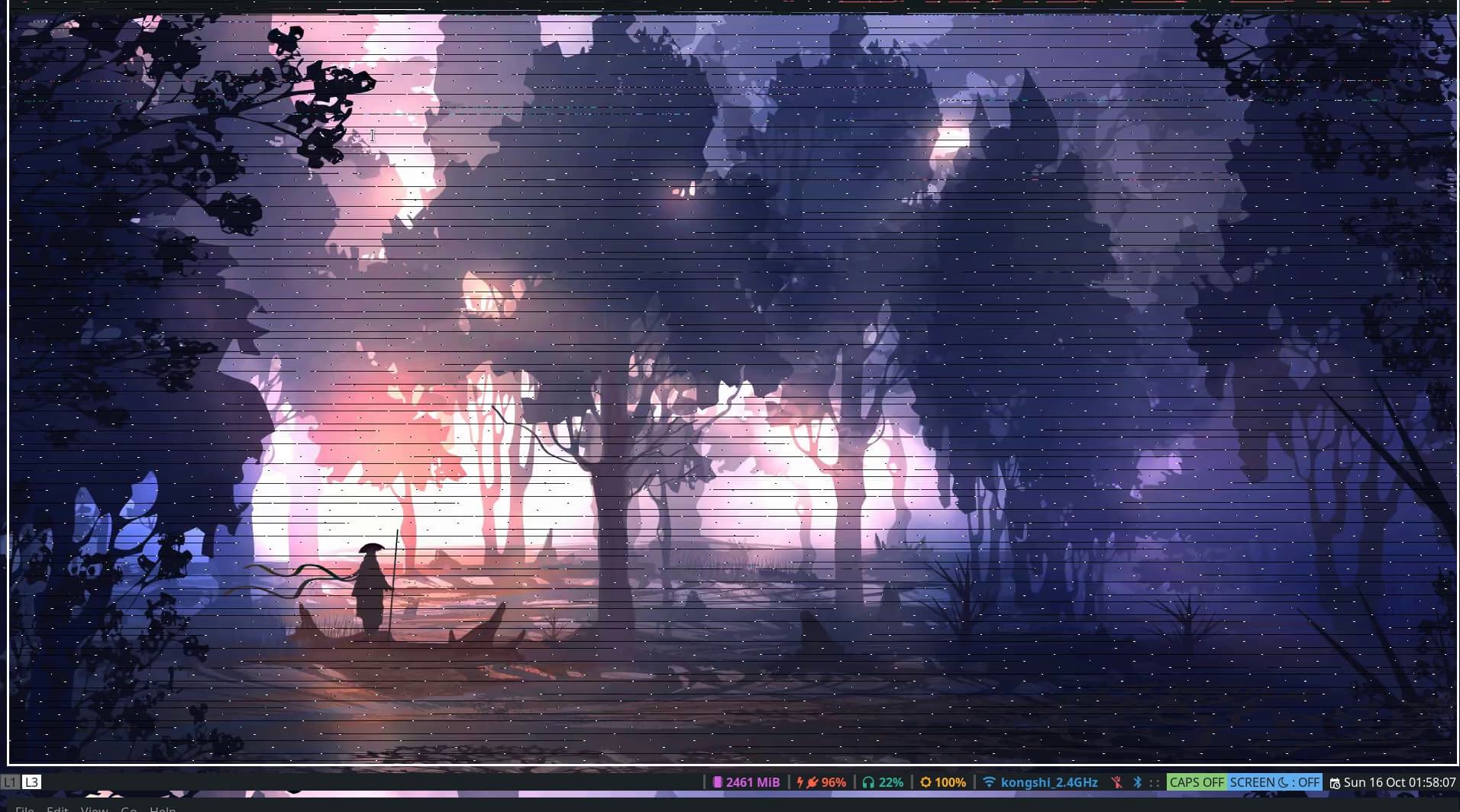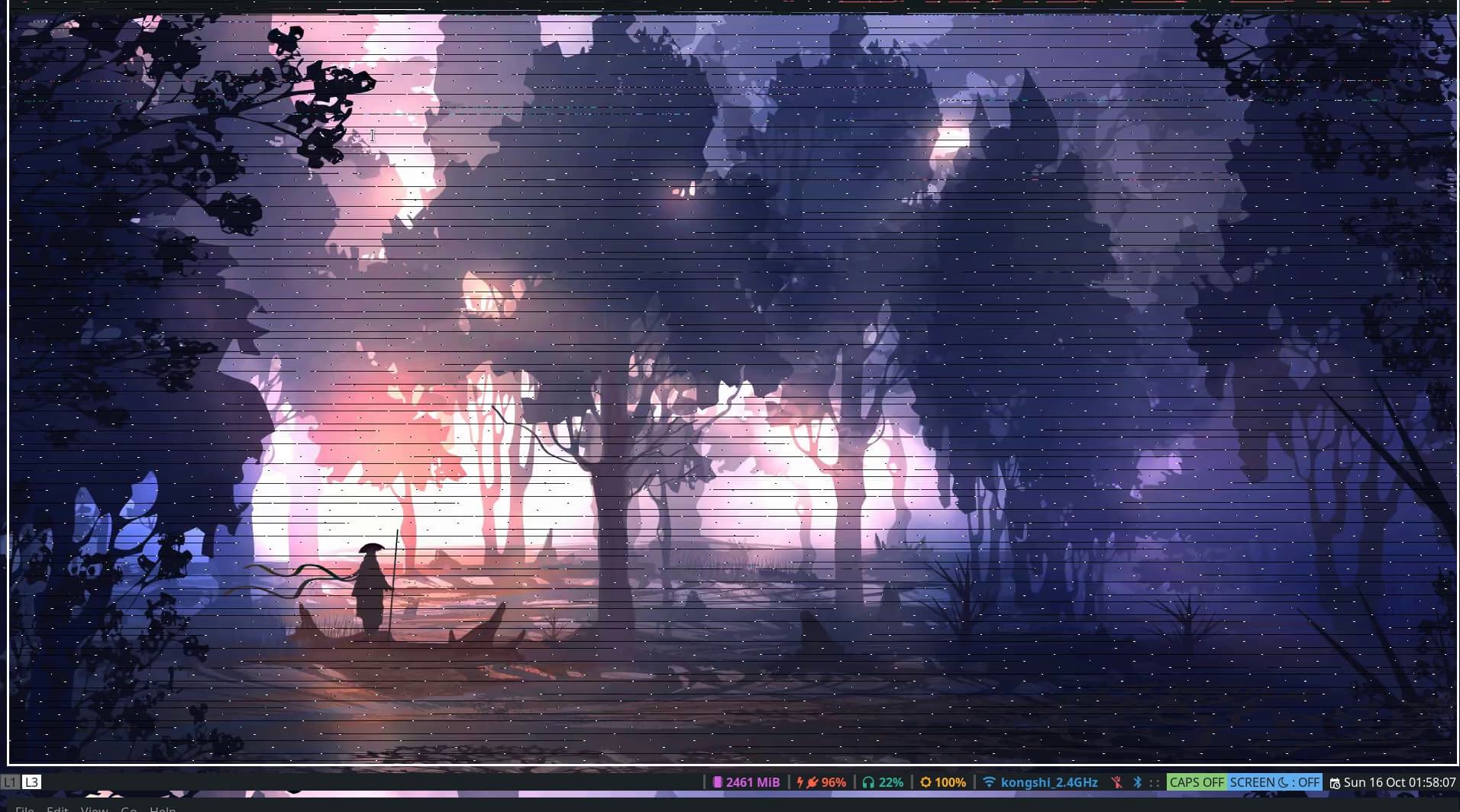 The glitch appears only for a split second before everything returns normal. And this usually happens when I switch between workspaces or launch new windows.
Disabling compositor (picom) didn't resolve the issue. Anyone else experiencing this?
System Logs:
System:
  Kernel: 5.15.74-1-lts arch: x86_64 bits: 64 compiler: gcc v: 12.2.0
    Desktop: i3 v: 4.21 dm: LightDM Distro: EndeavourOS base: Arch Linux
Machine:
  Type: Laptop System: LENOVO product: 20EFCTO1WW v: ThinkPad W541
    serial: <superuser required> Chassis: type: 10 serial: <superuser required>
  Mobo: LENOVO model: 20EFCTO1WW v: SDK0E50512 STD
    serial: <superuser required> UEFI: LENOVO v: GNET94WW (2.42 )
    date: 06/02/2021
Battery:
  ID-1: BAT0 charge: 17.8 Wh (96.2%) condition: 18.5/99.5 Wh (18.6%)
    volts: 11.9 min: 10.8 model: SANYO 45N1779 serial: <filter>
    status: not charging
CPU:
  Info: quad core model: Intel Core i7-4810MQ bits: 64 type: MT MCP
    arch: Haswell rev: 3 cache: L1: 256 KiB L2: 1024 KiB L3: 6 MiB
  Speed (MHz): avg: 3675 high: 3775 min/max: 800/3800 cores: 1: 3596
    2: 3775 3: 3692 4: 3769 5: 3621 6: 3651 7: 3648 8: 3652 bogomips: 44699
  Flags: avx avx2 ht lm nx pae sse sse2 sse3 sse4_1 sse4_2 ssse3
Graphics:
  Device-1: Intel 4th Gen Core Processor Integrated Graphics vendor: Lenovo
    driver: i915 v: kernel arch: Gen-5.75 ports: active: HDMI-A-1,VGA-1,eDP-1
    empty: DP-1,DP-2,HDMI-A-2 bus-ID: 00:02.0 chip-ID: 8086:0416
  Device-2: NVIDIA GK106GLM [Quadro K2100M] vendor: Lenovo driver: nouveau
    v: kernel arch: Kepler pcie: speed: 2.5 GT/s lanes: 16 ports: active: none
    empty: DVI-D-1,eDP-2 bus-ID: 01:00.0 chip-ID: 10de:11fc temp: 51.0 C
  Device-3: Chicony Integrated Camera type: USB driver: uvcvideo
    bus-ID: 3-12:3 chip-ID: 04f2:b39a
  Display: x11 server: X.Org v: 21.1.4 compositor: Picom v: git-7e568
    driver: X: loaded: intel,modesetting alternate: fbdev,nouveau,nv,vesa
    dri: i965,nouveau gpu: i915 display-ID: :0 screens: 1
  Screen-1: 0 s-res: 3840x2160 s-dpi: 96
  Monitor-1: HDMI-A-1 mapped: HDMI1 pos: top-right model: Acer KA222Q
    res: 1920x1080 dpi: 102 diag: 546mm (21.5")
  Monitor-2: VGA-1 mapped: VGA1 pos: primary,top-left model: Acer KA222Q
    res: 1920x1080 dpi: 102 diag: 546mm (21.5")
  Monitor-3: eDP-1 mapped: eDP1 pos: primary,bottom-l model: ChiMei InnoLux
    0x15c3 res: 1920x1080 dpi: 143 diag: 394mm (15.5")
  OpenGL: renderer: Mesa Intel HD Graphics 4600 (HSW GT2) v: 4.6 Mesa
    22.2.1 direct render: Yes
Audio:
  Device-1: Intel Xeon E3-1200 v3/4th Gen Core Processor HD Audio
    vendor: Lenovo driver: snd_hda_intel v: kernel bus-ID: 00:03.0
    chip-ID: 8086:0c0c
  Device-2: Intel 8 Series/C220 Series High Definition Audio vendor: Lenovo
    driver: snd_hda_intel v: kernel bus-ID: 00:1b.0 chip-ID: 8086:8c20
  Device-3: NVIDIA GK106 HDMI Audio vendor: Lenovo driver: snd_hda_intel
    v: kernel pcie: speed: 2.5 GT/s lanes: 16 bus-ID: 01:00.1
    chip-ID: 10de:0e0b
  Sound API: ALSA v: k5.15.74-1-lts running: yes
  Sound Server-1: PulseAudio v: 16.1 running: no
  Sound Server-2: PipeWire v: 0.3.59 running: yes
Network:
  Device-1: Intel Ethernet I217-LM vendor: Lenovo driver: e1000e v: kernel
    port: 5080 bus-ID: 00:19.0 chip-ID: 8086:153a
  IF: enp0s25 state: down mac: <filter>
  Device-2: Intel Wireless 7260 driver: iwlwifi v: kernel pcie:
    speed: 2.5 GT/s lanes: 1 bus-ID: 03:00.0 chip-ID: 8086:08b2
  IF: wlan0 state: up mac: <filter>
Bluetooth:
  Device-1: Intel Bluetooth wireless interface type: USB driver: btusb v: 0.8
    bus-ID: 3-11:2 chip-ID: 8087:07dc
  Report: rfkill ID: hci0 rfk-id: 1 state: up address: see --recommends
Drives:
  Local Storage: total: 465.76 GiB used: 33.57 GiB (7.2%)
  ID-1: /dev/sda vendor: Samsung model: SSD 870 EVO 500GB size: 465.76 GiB
    speed: 6.0 Gb/s serial: <filter>
Partition:
  ID-1: / size: 195.8 GiB used: 8.93 GiB (4.6%) fs: ext4 dev: /dev/sda2
  ID-2: /boot/efi size: 511 MiB used: 312 KiB (0.1%) fs: vfat
    dev: /dev/sda1
  ID-3: /home size: 254.86 GiB used: 24.65 GiB (9.7%) fs: ext4
    dev: /dev/sda3
Swap:
  ID-1: swap-1 type: partition size: 5.26 GiB used: 0 KiB (0.0%) priority: -2
    dev: /dev/sda4
Sensors:
  System Temperatures: cpu: 55.0 C mobo: N/A gpu: nouveau temp: 51.0 C
  Fan Speeds (RPM): fan-1: 2338
Info:
  Processes: 222 Uptime: 2h 40m Memory: 31.23 GiB used: 2.93 GiB (9.4%)
  Init: systemd v: 251 default: graphical Compilers: gcc: 12.2.0 Packages:
  pm: pacman pkgs: 1037 Shell: Bash v: 5.1.16 running-in: alacritty
  inxi: 3.3.22