Hi,
I've been thrown into web development as of recently.
I'm an absolute noob when it comes to web development, but I'm also a certified Asperger, so I realized I would never be satisfied without complete control and as long as I rely on sily interfaces. I literally spent hours over simple choices I can't make. This is next level autism we're talking. At least I'm aware it's dumb.
So I choose jekyll.
But I'm still a noob.
Does someone has some experience with that, where to start ?
Can I upload my blogger site aspirated through httrack to keep the same look and then tweak the theme ?
Hard to do simpler than something like: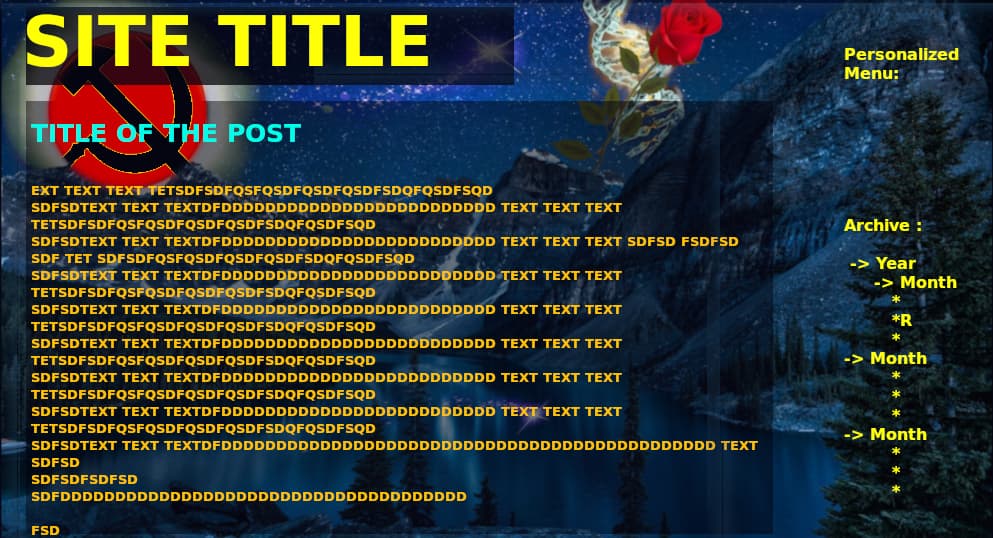 How do I do that with jekyll, which theme do you think is the closest
?