Hey!
I recently made the switch from Mint to Endeavour. Only problem so far is that VS Code gets stuck on a blank welcome screen. I installed using sudo pacman -S code, and these are my system specifications: https://clbin.com/nbobZ.
This is all I get when I run it. I've tried running it from terminal using "sudo code", "code ." and all combinations of those, with the same result. Same if I try not running it from terminal. This is what it looks like: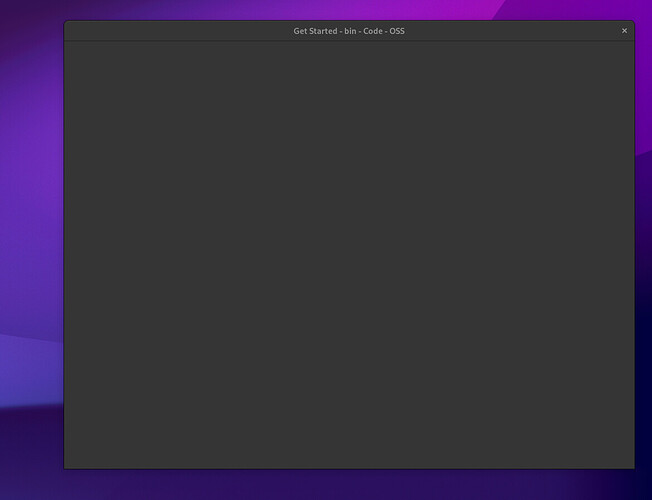 I also tried installing endeavour on my laptop to see if it worked there. My laptop has comparatively similar hardware, except it doesn't have a NVIDIA GPU. On my laptop it worked out of the box.
This makes me suspect it has something to do with the GPU, however I've tested and installed the NVIDIA drivers with no problem so I'm at a loss.
Anyone have any tips?