Virtualbox is installing Xfce4 and not Deepin as i tried to do when marking this option during the process of installation, i have been doing this now for three times with the same results.
The first time the system was full (the command df -h was indicating 100%) and everything was unstable. This is not the problem now that it is just 68%.
The ISO i used the first time was the same i installed in my system but now i downloaded this ISO: endeavouros-2019.12.22-x86_64.iso which is smaller 1.6 GB
This system work fine in virtualbox … just it is Xfce4: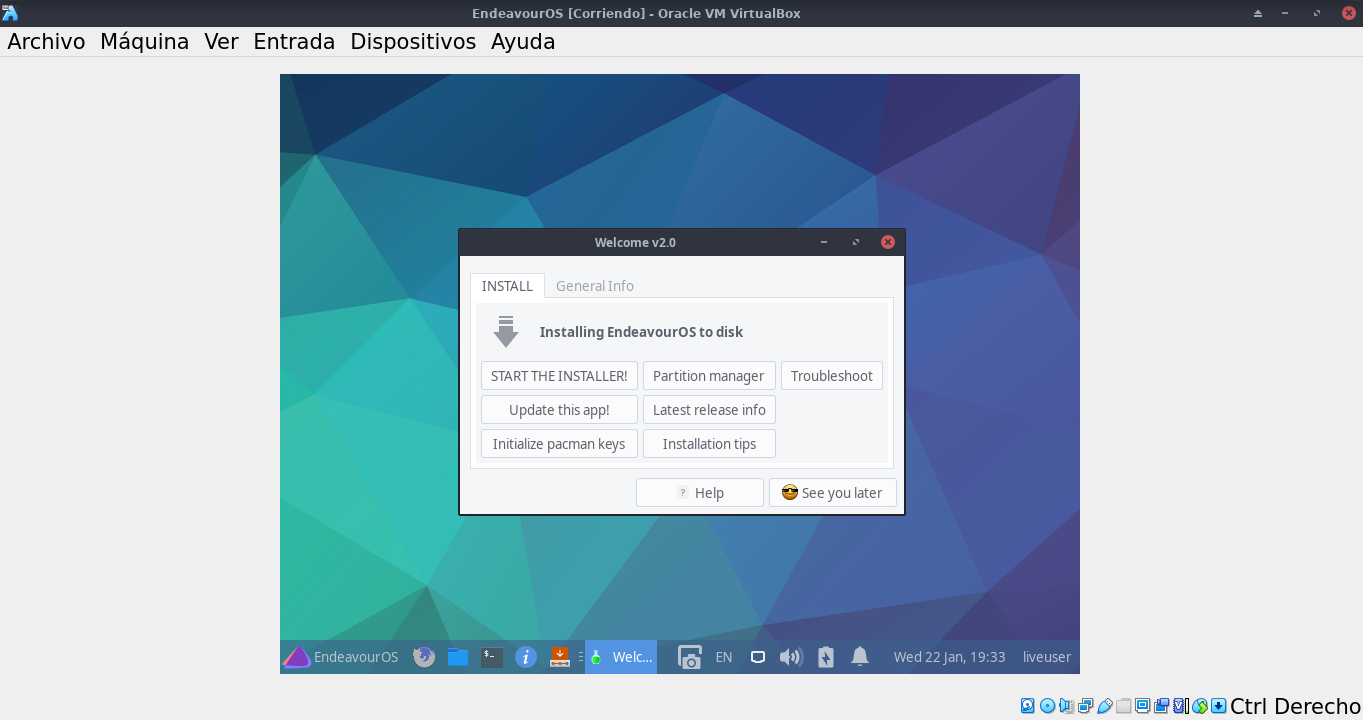 I have been trying to find if there is any button to switch to Deepin but there is nothing, not even a login section (yes, i created the user) and the system is coming up in English when i installed in Spanish.