Hello, mates.
I installed virtualbox-ext-oracle 6.1.18 to work with usb pendrives.
It enabled usb 2.0 and 3.0 in virtualbox but, when I click on the Add New USB button, it does not list/show the devices connected.
---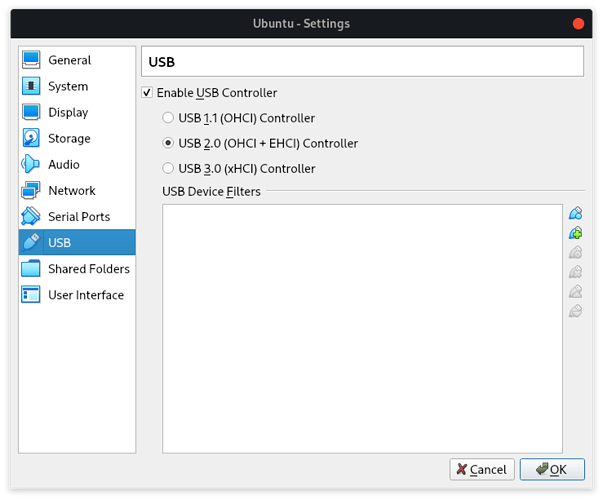 ---
I have the following installed:
linux 5.11.13.arch1-1 - linux-headers 5.11.13.arch1-1 - virtualbox-host-modules-arch 6.1.18-25
Someone can help me, please?
P.S.: It does not show a list like this one below: