any Idea what might cause this?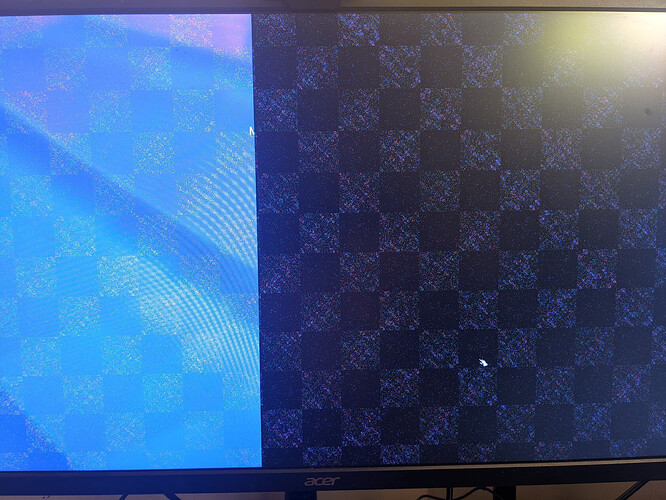 it happens but only occasionally when I try to run World of Warcraft through Wine.
It seems to be very much video-card related, but I can't seem to pin it down.
The screen will turn black, then display the above, then crash completely and reboot.