Tittle pretty much says it all
I'm running Endeavour OS on the Linux Zen kernel, KDE window manager,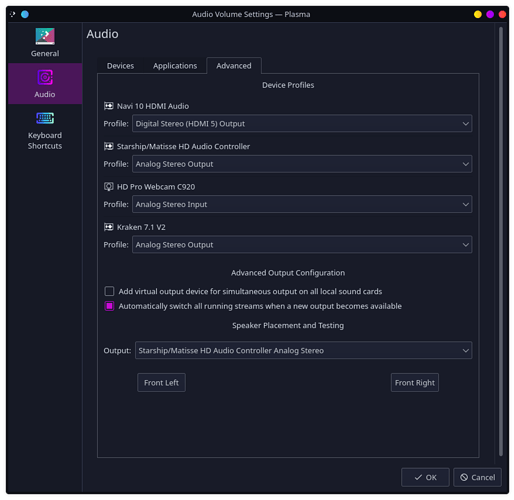 there's my Pulse audio config,
Razer kraken is the headset, and it has been detected before… As you can see I have the system set to automatically switch to it when I plug it in.
99% of the time I plug it in ,and it's not detected though. Even if I go to devices, and try to switch manually it just isn't listed there.