82.0.3 fixes a critical vulnerability:
"Get them thar pacman's up-a-datin'!"
Not seeing any updates available using sudo pacman -Syu, so should a manual update be done or just wait?

It's dependant on your particular mirror. I got the update a couple of hours ago.
Maybe its cause I'm only using https update servers?

No it's just bioluminiscent alphabet agenices tampering with your packages

Takes time, you know

I just updated my mirrors & ran sudo pacman -Syu, BOOM theres the update!
Funny - I guess I already had it before seeing about this issue! Quick on the trigger I guess…
Just got it: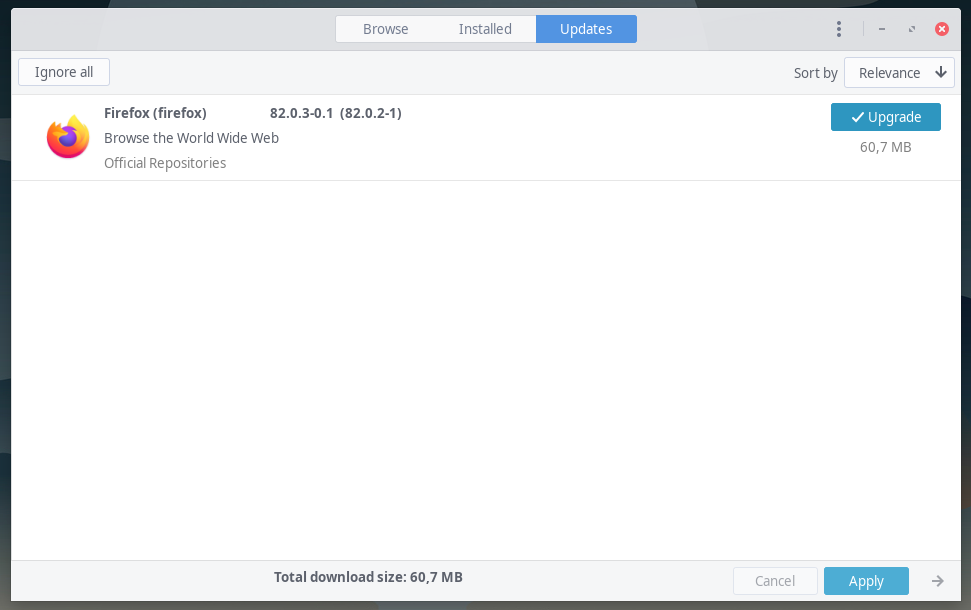 Packages have to be inspected first by ArchUPS before they can be delivered!

Good to know the Manjaro developers are reading the forum and we're helping them out by highlighting security updates!.

I already had this running nightly builds
Plasmafox has also been updated (v82 and v78-esr).
Cheers