Hi,
I don't seem to get the windows to choose mirrors (etc.) when I click on the "Update Mirrors" tab in Welcome app (v3.4.5-1). This is on a freshly installed EOS-KDE (yaaay
). Running the app from terminal and then clicking on the tab doesn't give anything.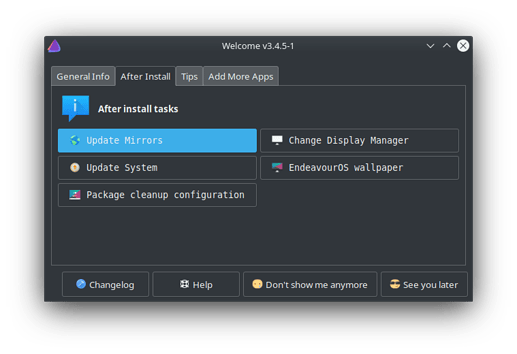 If you need more info please let me know.