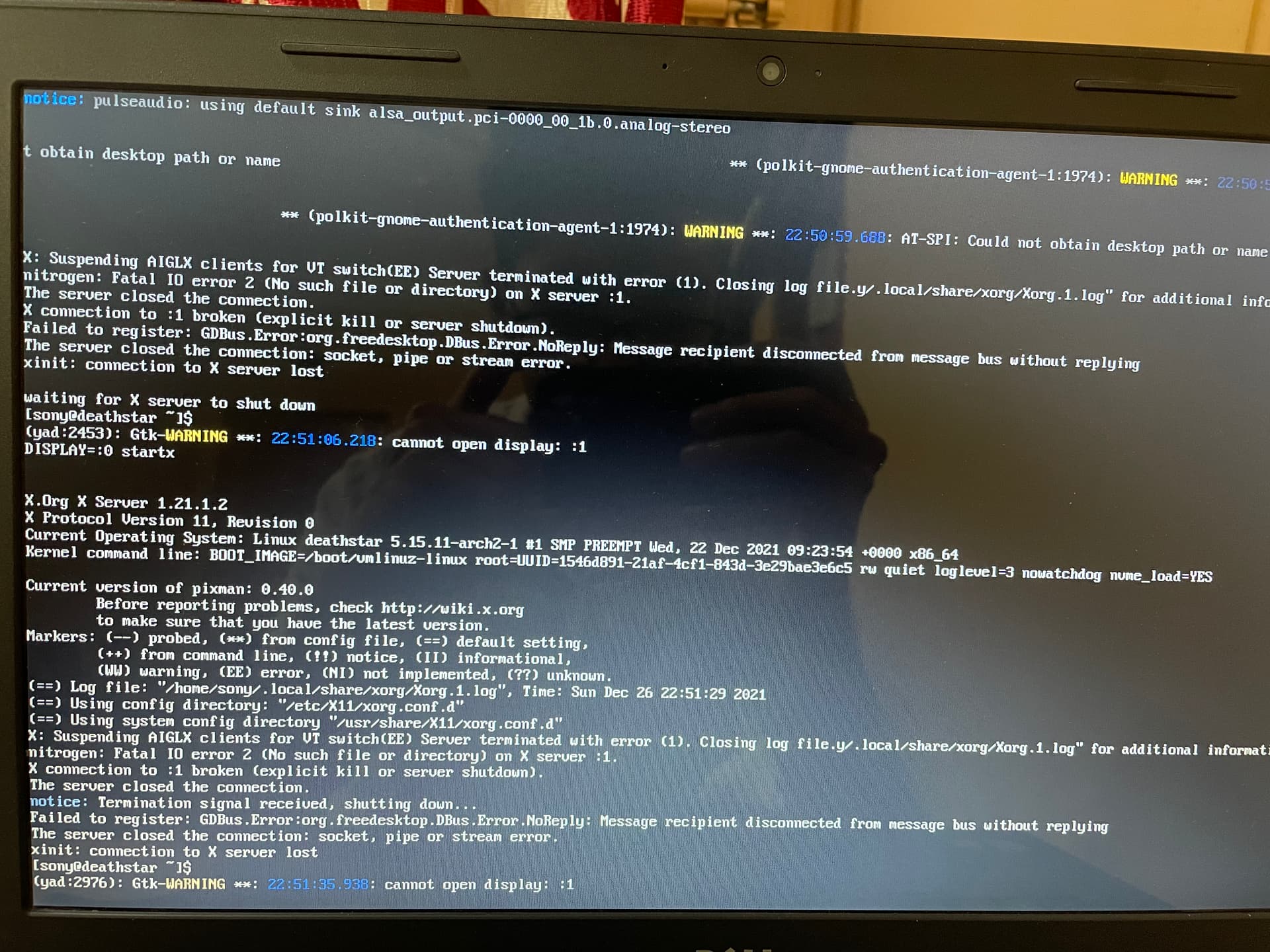 if you can post some hardware info and x-logs could be interesting too.
If connected wired you can try login from TTY2 Ctrl+Alt+F2 and use eos-sendlog to pastebin and create URL you can post here.
inxi -Fxxc0z --no-host | eos-sendlog
journalctl -b -0 | eos-sendlog
cat /var/log/Xorg.0.log | eos-sendlog
Luckily I see that you already asked at telegram and this is a fresh install of BSPWM
Have you tried with lts kernel?
Welcome to

forums.
We need more information than an image. For me, it seems like your installation got messed up. But it's better if you could load into a live session and post the listed logs by @joekamprad.