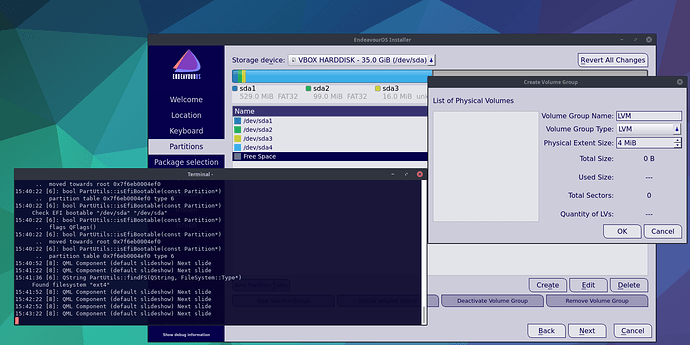 So there is this free space partition and I want to create an LVM. So I can't seem to press OK. I have tried playing around with the Physical Extent Suze but that doesn't seem to do anything.
I am very confused as to how to use this.
I want to essentially create an encrypted partition and inside this encrypted partition I want to have an LVM and inside the LVM I want to have two partitions, one for root and one for home. Is this possible?
Should I first format that free space partition and use these settings?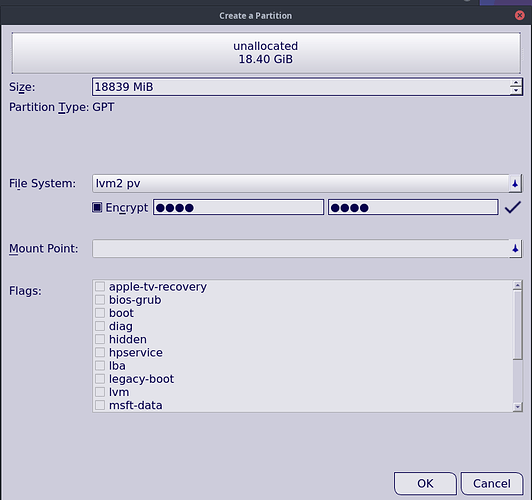 And encrypt it?
If I do this it shows this.

If I were to click on this partition and select New Volume Group I get these options.