Hello,
I have been using Endeavour for about a month. I played some games then updated my packages as usual with paru.
The only thing that I did that's not usual is that I did shutdown with "shutdown".
Now at boot I'm stuck with this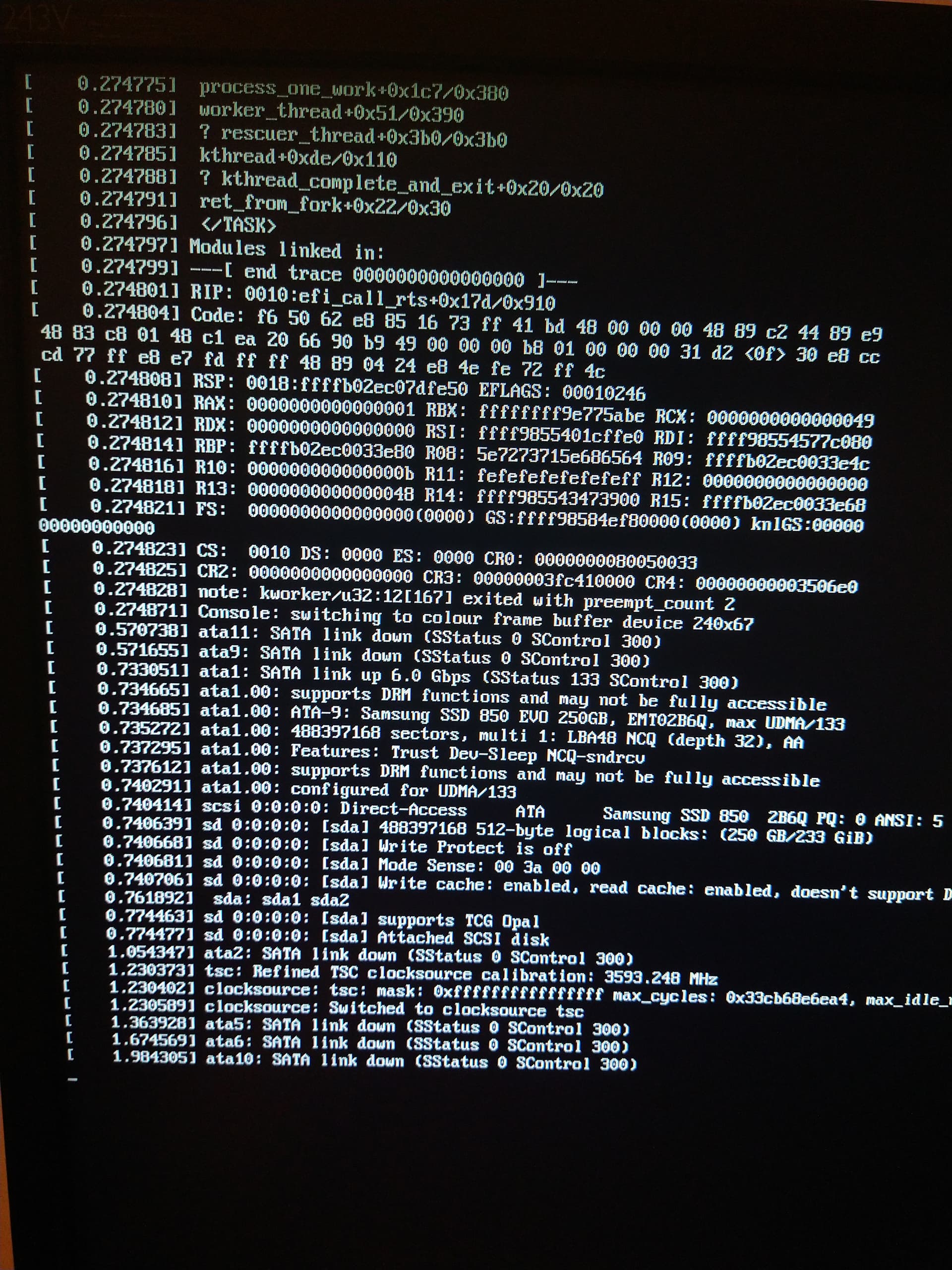 I had a problem with the endeavour.db not found that I did not fix.
What can I do?