I'm trying to install Endeavour OS on a laptop that has some additional non standard keys on the keyboard. Its a desktop replacement laptop the Acer Predator 17 with a GTX 1060. Here are some pictures of these keys:
I highlighted the ones that might not work under Endeavor OS without some user intervention in Blue. I'm aware that I might not get any backlight keys under linux but what about these side keys? or the top row function keys? The only one I might need in the top row function keys is the external monitor one.
The button right of the trackpad is a disable trackpad button, don't know why this is here, usually laptops don't have this button.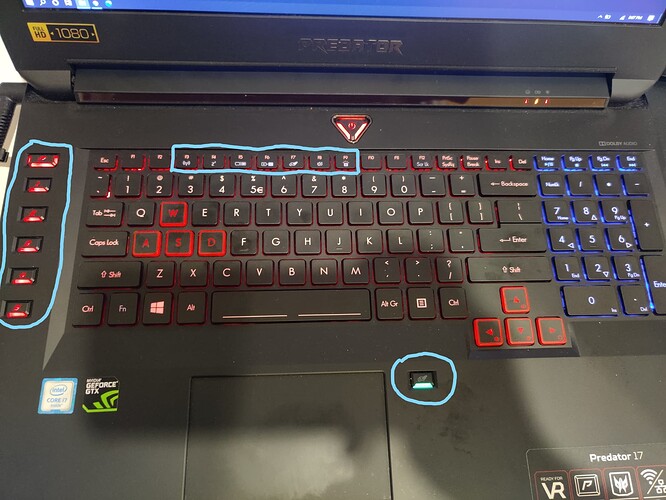 Here is a closeup of the side keys