After last Zen-kernel update, my touchpad stop working so I tried to use timeshift to restore a snapshot. But it seems that it is unable to do it.
I'm getting a message after restart (see attached image) and desktop backgroud is black. Pacman db is blocked (I've deleted /var/lib/pacman/db.lck but every reboot it gets blocked again), and touchpad is not working… so what I'm doing wrong? How to fix it?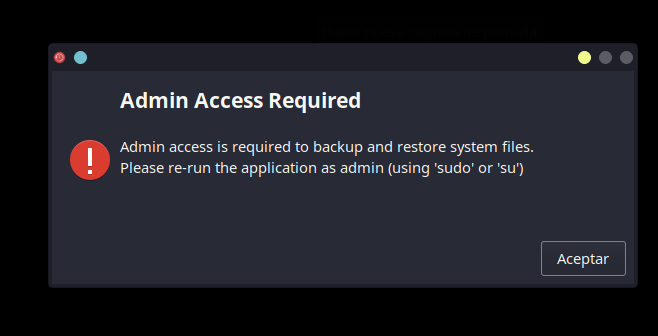 Please tell me what logs shoud I activate to upload the eos log.