Greetings lovely community,
Not one, not two, but three kernel updates! All at the same time this morning! This might not apply to every user out there of course, but these kernels were in Testing just the other day and now they're already updated. Gotta say I do always admire the speed at which updates can be pushed in Arch. Very thankful to all the developers, maintainers, contributors, etc. that make all that happen for the rest of us to benefit from. Arch, and by extension EndeavourOS of course, is such a joy to use once you're comfortable with it, and dare I say fun too!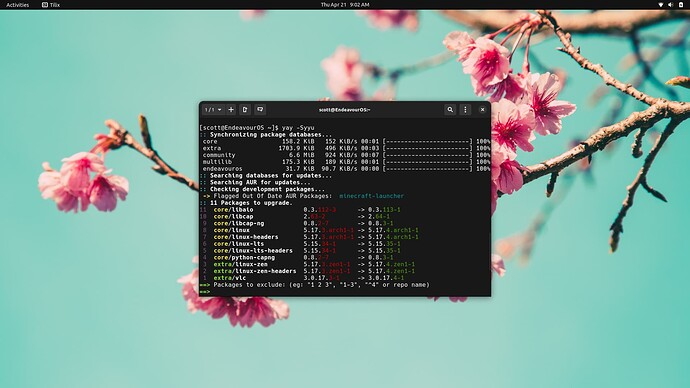 Side Note: In case anyone may be wondering, I don't normally run yay -Syyu I typically just use the yay command, but for this time I had just used Reflector Simple to update my mirrors prior to this update.
Anyways, today is just a lovely reminder that I am very grateful to be using EndeavourOS btw