number 4 in Distrowatch today!


people forget you can't put a V8 in a 2CV. In computers it's the same.
EndeavourOS is my number 1 (or 2 if I have a rare issue)
Well deserved! Not a bad belated birthday present.
Whatt??? You just destroyed my dream.



You can't put a v8 in an (original) Mini either- but I've driven one! (helluva fast car - but was too young to take it off the airport grounds…)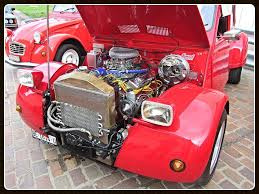 Have you played Horizon 4?
I mean you can't put a V8 in there but a 1.4 litre twin turbo rally engine giving 700 hp is fine
Oops, that's a great achievement, just keep going. On Distrowatch, as I look at user ratings, the EOS has an average score of 9. This proves that the EOS is a gap-filling distribution, even though there's Manjaro on the Arch line as well. Being in the top 10 is already a great achievement.
It IS in the top 20 now. . .
Depends how you look at the 'data' - Last 30 days, rank = 12 - last 7 days, rank = 6
I guess it's trending up!
don't follows stats from distrowatch ,
it's always shows latest iso click ( and maybe download ) on 7 days
see also , 6 months , 12 months and you will understand.
your next top may coming with trending …