Hello, i just installed EndeavourOS, latest updates and it's amazing.
I'm facing a extrange graphic problem, my screen look like i have a artifac problem but it doesn't
Check this images, this is how my screen looks. This problem appears in all the active apps. I have to refresh the app or switch to another app and go back to fix the problem.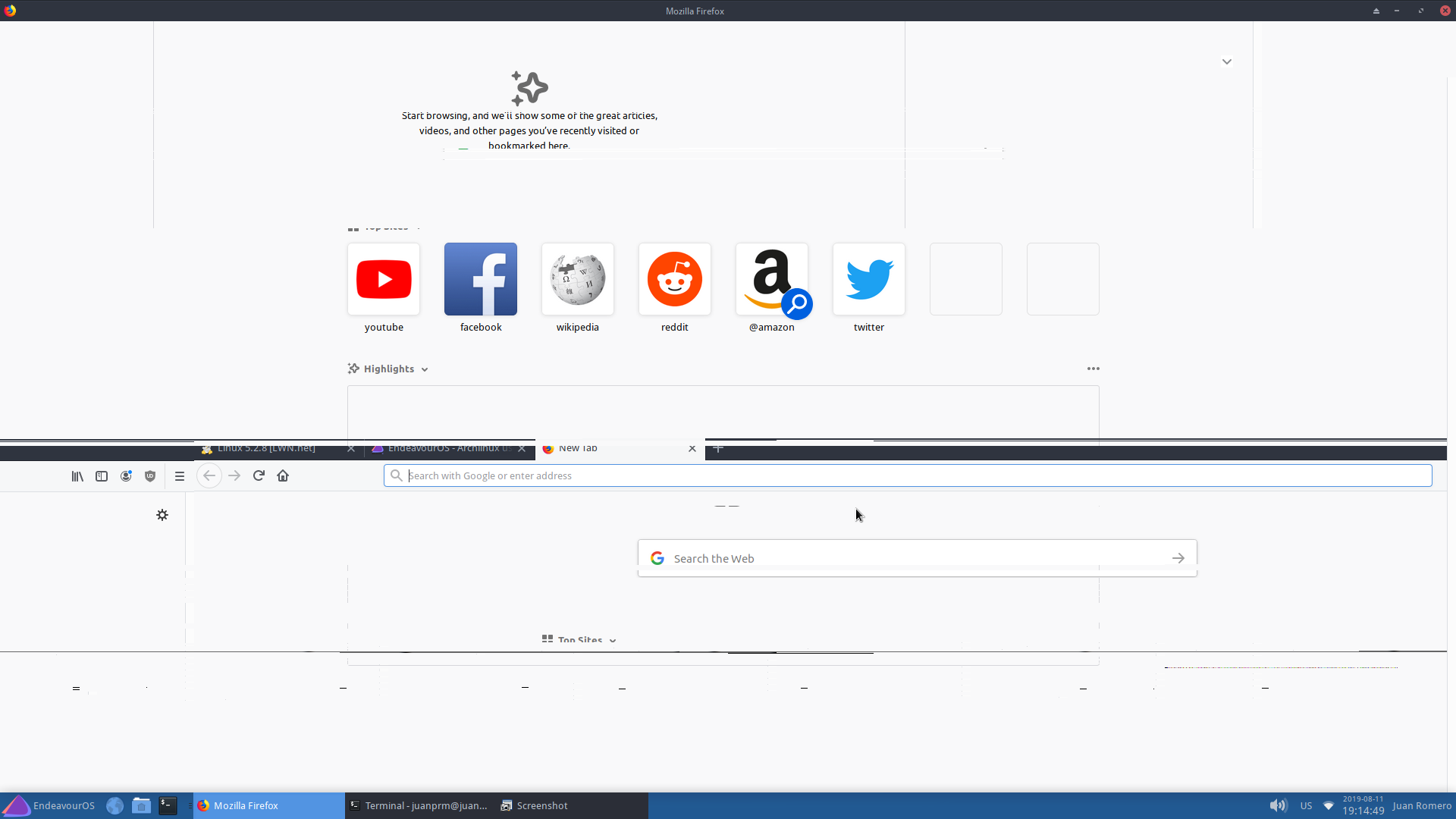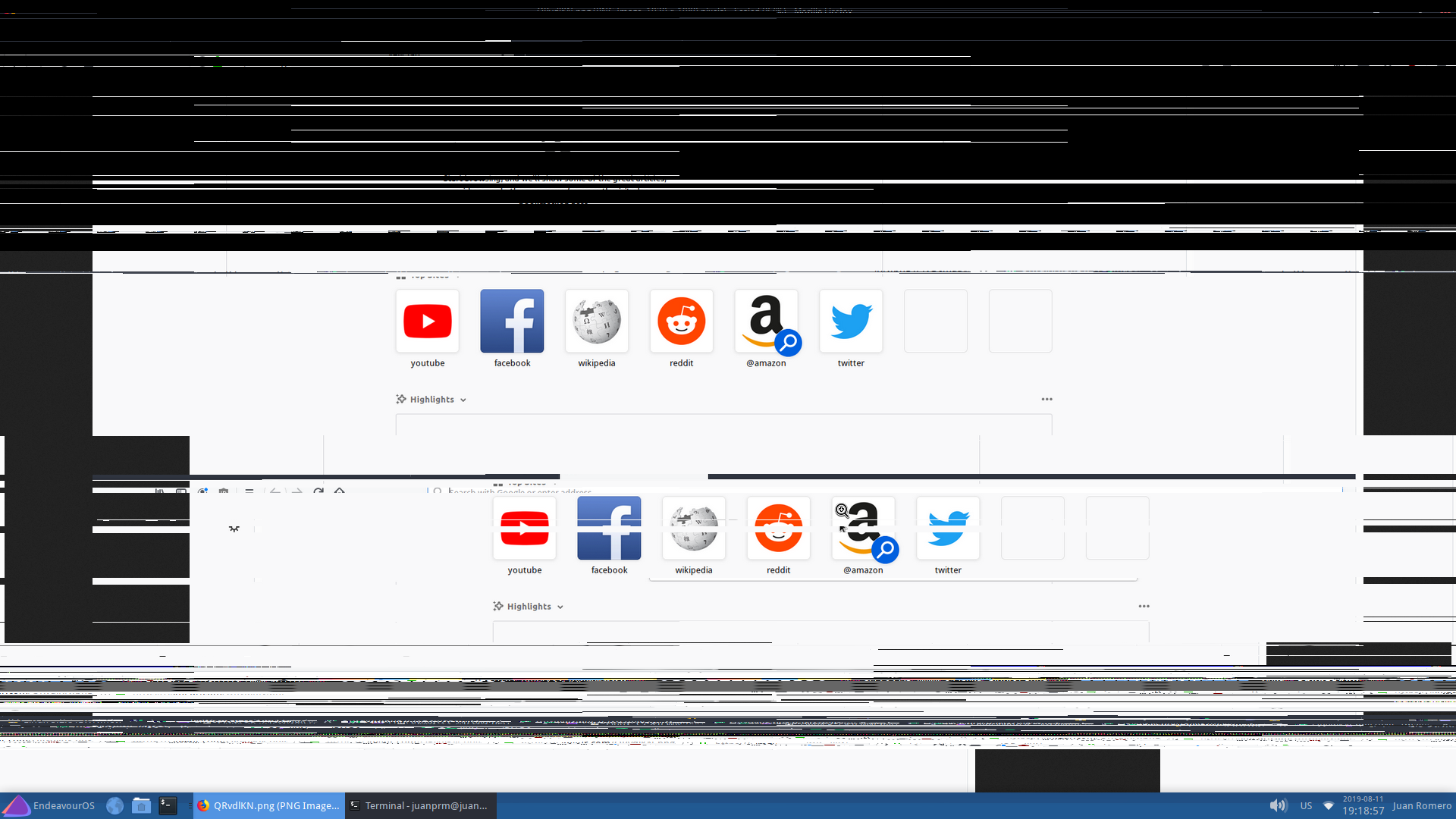 This is my screenfetch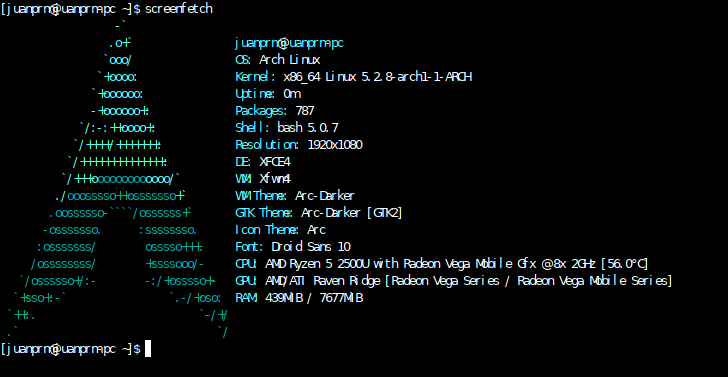 And this is my neofetch.