Did anyone's Power Button from start disappear in the last few days?
Red Power vanished.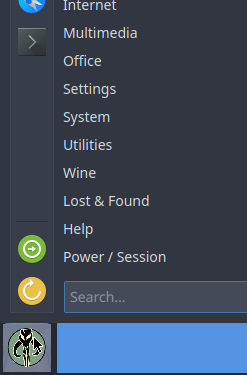 I switched the menu and it looks like this.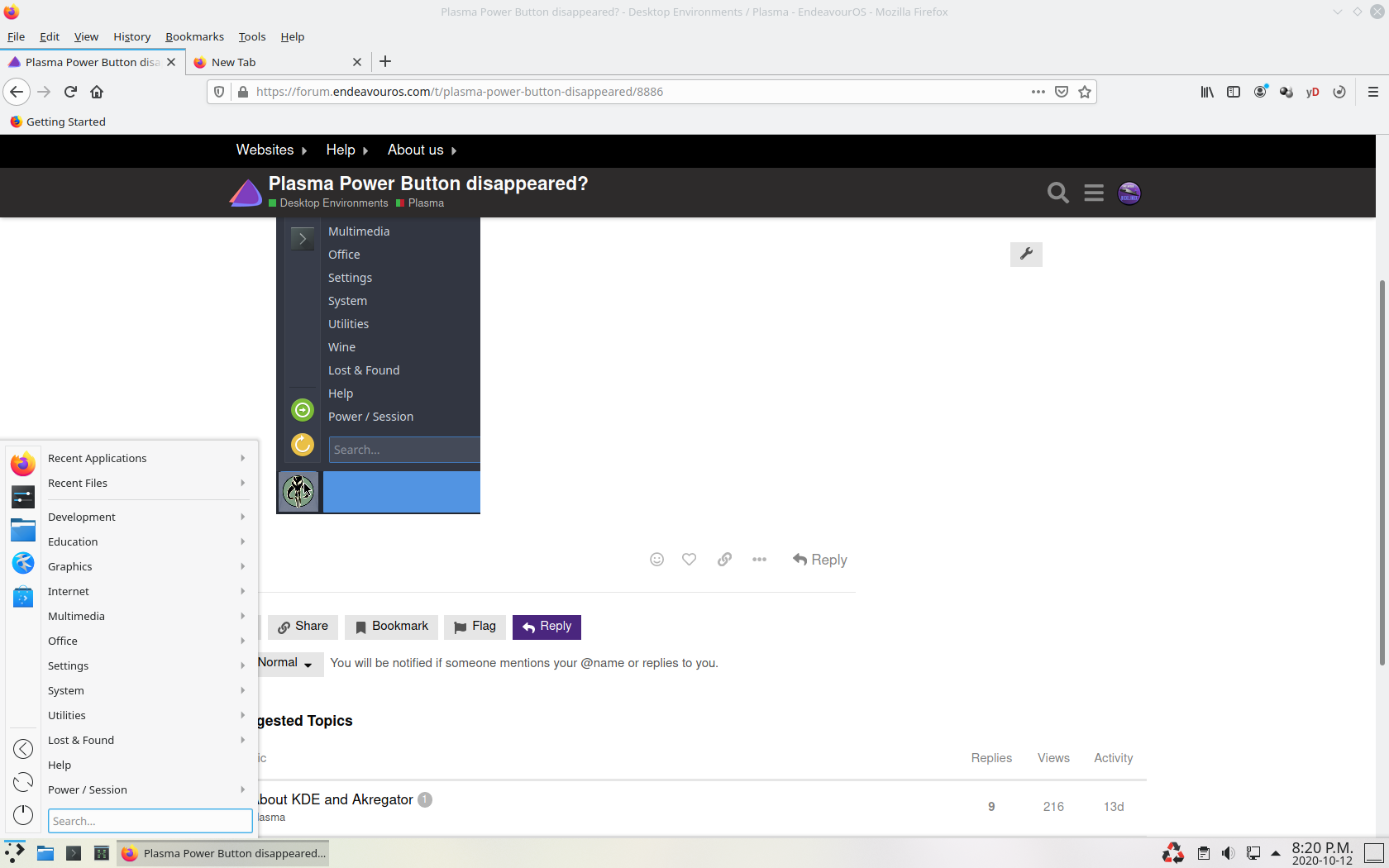 AH! ok, must be the, wait nvr mind switched it to something else and back…omg should've tried that first…(kicks self)
It did disappear from the icon menu, but not from the ordinary menu (got both going), and reinstalling it to favourites only works until reboot.
The prime partners, and my sons laptop EOS installs are not affected. I figured it was something I brought onto myself fiddling about, and sorted it under "deal with later".
I need a menu entry that says just that LMAO