Homebrew time?
Probably just PS1 and PSP titles on there.
I have other (more powerful) handhelds for homebrew

My USB backup drive decided to bite the dust today. My old drive, a 1TB HGST laptop drive in an enclosure, would overheat, transfer speeds would slow down, and then it would stop working. It would overheat even with the enclosure open and a fan blowing across the drive. I replaced it with a 2TB Western Digital My Passport.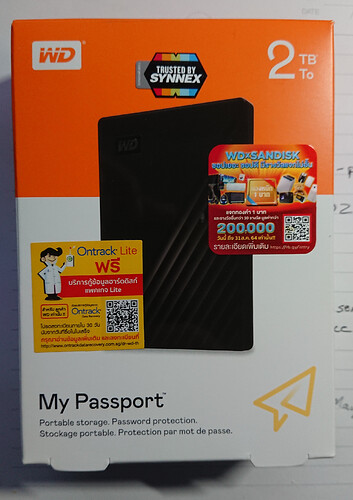 I did manage to get the data off the old drive. I used an old trick from the days of MFM hard drives, ie the "stone age". I wrapped it in an ice pack to keep it cool. The only downside to doing this, the drive is now dead.
Okay… i decided i need one of these to go with my EndeavourOS!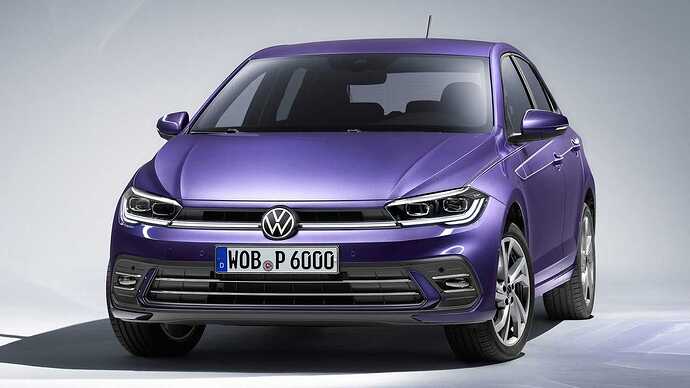 Edit: Of course i need some EndeavourOS logos on it!
Ich könnte hier jetzt ja mal Bilder von Klopapier und Nudeln posten… aber… ::::
Yea, right. Next thing we see is some odd looking PSP with thinkpad keyboard and 1080P IPS display running 64-bit EndeavourOS.


The hanging photos are gold haha. On tour!
Today I just received the fitting rear kit (Samsung SWA 8500S) to the soundbar I bought some days/weeks ago (mentioned that one earlier in the thread).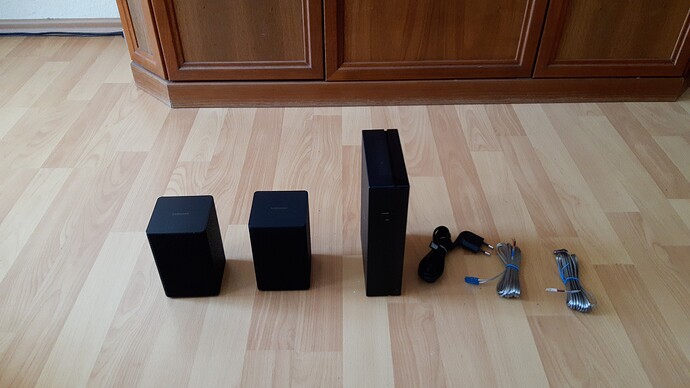 Now I'm trying to figure out how to correctly set up pipewire for 5.1 support. For this reason I went back using proprietary Nvidia driver (390xx).
Obviously pipewire is only set up for stereo.
pactl info
Server String: /run/user/1000/pulse/native
Library Protocol Version: 34
Server Protocol Version: 35
Is Local: yes
Client Index: 82
Tile Size: 65472
User Name: *****
Host Name: **********
Server Name: PulseAudio (on PipeWire 0.3.26)
Server Version: 14.0.0
Default Sample Specification: float32le 2ch 48000Hz
Default Channel Map: front-left,front-right
Default Sink: alsa_output.pci-0000_01_00.1.output_hdmi-surround-extra1
Default Source: alsa_input.usb-046d_0825_9A7654A0-02.input_mono-fallback
Cookie: 3f44:c888

I have the Intellimouse Pro in the current version a little over 3 months. The best Mouese I've ever had (including several Zowie's). The current revision also finally fixed the problem with the rubber coming apart on the sides. The only thing that bothers me about this mouse is the Microsoft logo …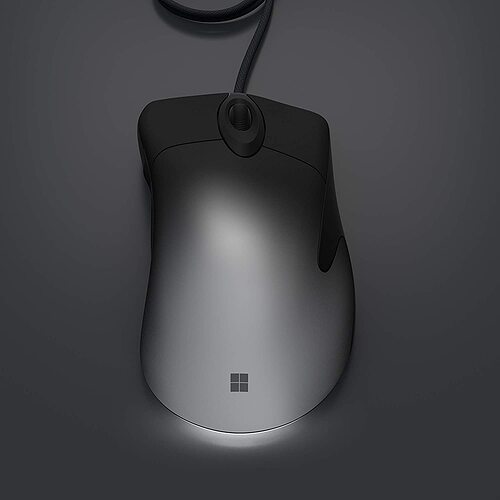 Tell me you don't use this on Linux!

Looks like a toothbrush for frogs.
Shame on me … I'm going to penguin hell …