I recently switched from Gnome to Cinnamon. I had to enable fractional scaling (150%) as everything was too small my laptop's screen, it seems it's ok now.
However in Firefox things are different: the UI and "web" part seem to have different scaling. If I change devPixelsPerPx I can fix UI but the bars and web page become huge (see before/after in screenshot below.)
Any idea how can I fix it?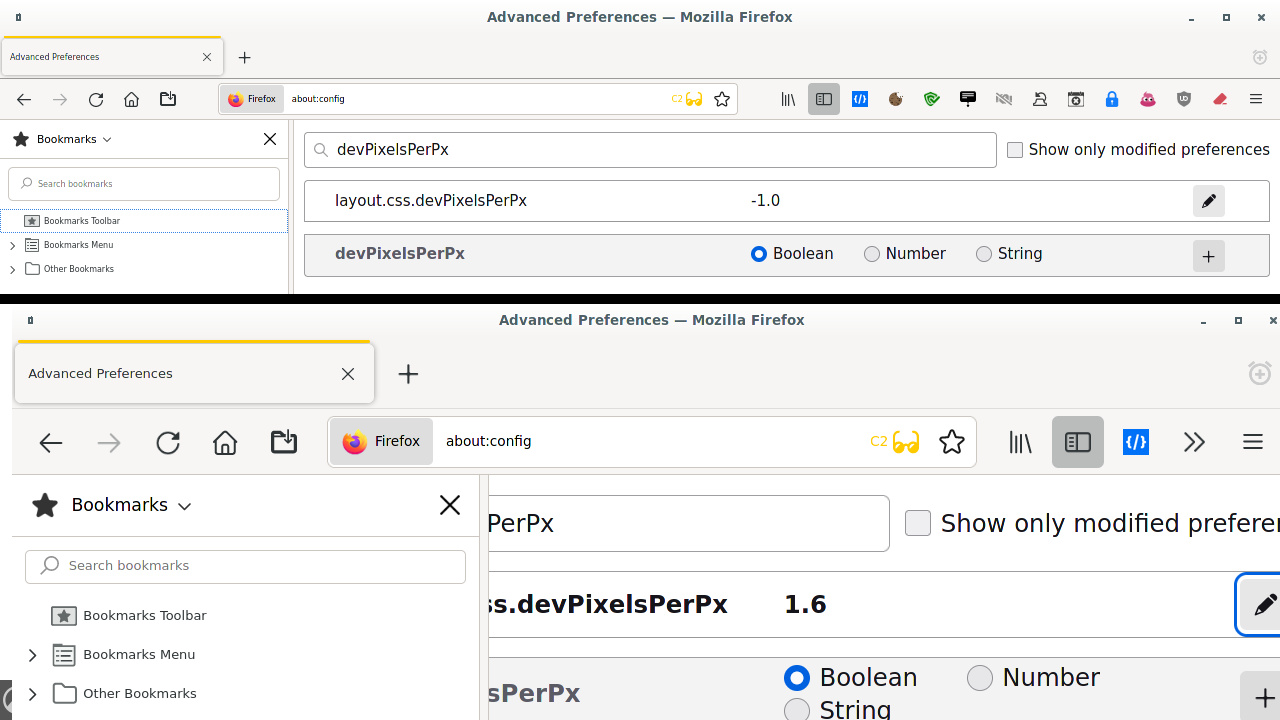 Edit: same thing happens in Thunderbird