I'm kinda embarrassed to ask this, but it is for a friend…
Is anyone still using LibreOffice in the current year? BTW, I'm asking for a friend. It's not me using LibreOffice, definitely not me…

So, when I open a spreadsheet in Calc, it looks like this on my 1440p monitor: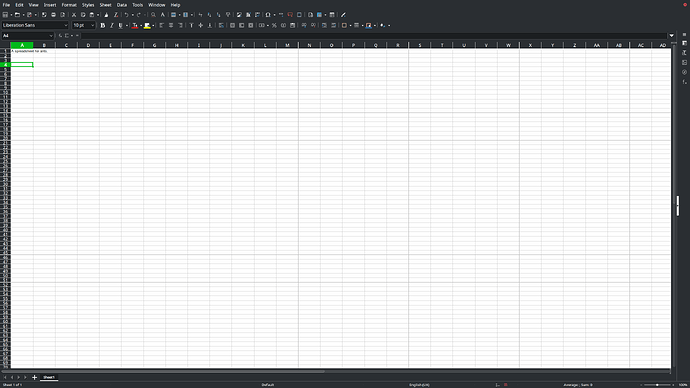 This is with the default settings (as far as I know, haven't used this program before), with the default font size, and zoom level (if you can see in the bottom right corner) set to 100%.
This is clearly too tiny. It would maybe be understandable on some crazy high DPI screen, but this is 1440p. So something is not right.
So what my friend wants to know: how do I make it look bigger?
And by this, my friend doesn't mean "how do I zoom in?" or "how do I choose a bigger font?" or "how do I modify the document to make it bigger?", but how to make it display properly, without modifying the document.
Looking it up online, I see something about adjusting some scaling factor (setting "Scaling" in Tools > Options > LibreOffice > View), but I can't find an option like that anywhere.
My friend says thanks!
EDIT: here is a better explanation of the problem: