Hi,
Since an update a week or so ago my soundcard is listed twice, the second time it has a (1) after the name, like this: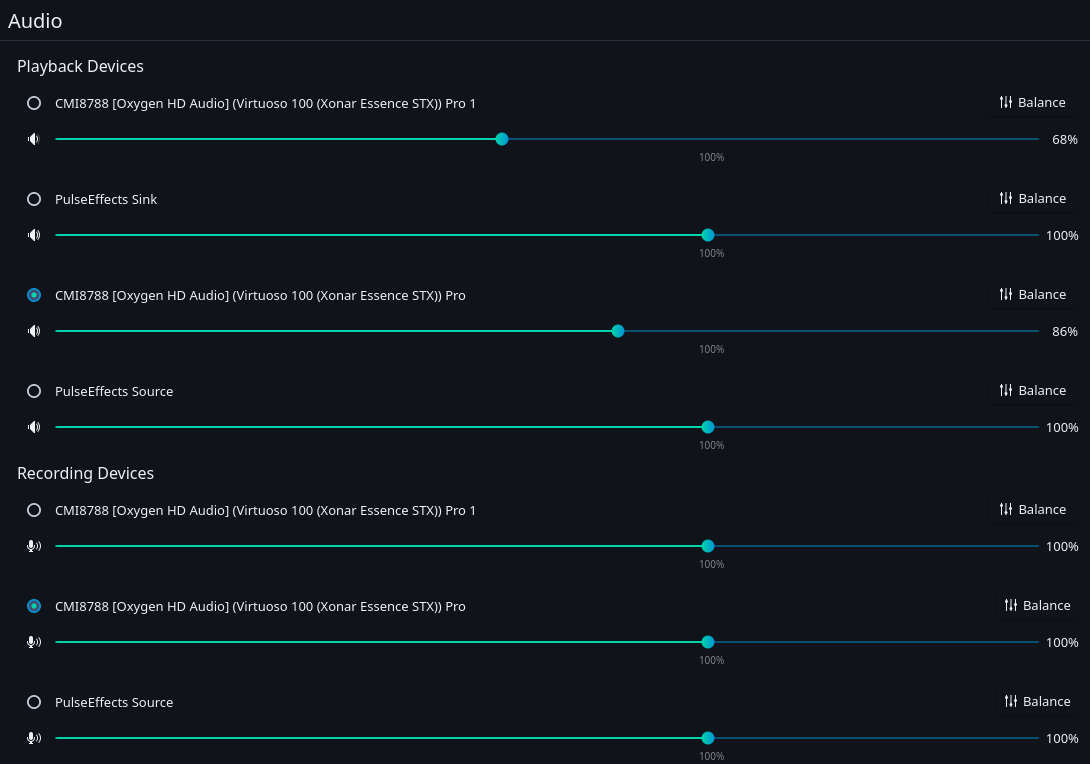 When you combine this as you can see it becomes quite messy but what's worse is that PulseEffects doesn't start (or more likely crashes) on login. PulseEffects does work if I start it manually but as soon I close it it stops working. Before you could close PulseEffects and the equalizer remained active.
I think these problems could be related to the duplicate soundcards being listed (only one produces sound). But both in alsamixer and pavucontrol there is only one card listed so I can't disable the extra one.
I recently also installed pipewire-pulse, gst-plugin-pipewire in order to make PulseEffects work at all.
Has anyone had similar problems? This is on latest EndeavourOS Plasma version.
Any help greatly appreciated.