What gives, anybody else experiencing the same since the recent upgrades like perhaps plasma-desktop?
For one example, if I try to launch Thunderbird, which needs a password to access my .pki database,
instead of a normal popup on the screen, there is a little tiny popup on the taskbar!
Screenshot attached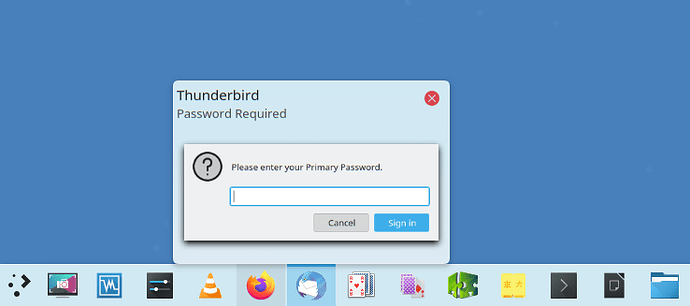 Unfortunately there are other cases where it's seemingly impossible to launch the program.