I don't know if this is the right place to call attention to a petition. Please let me know if the post does not fit within the forum.
---
quick view - Mission reclaim your face ...

We call on the European Commission to establish strict rules on the use of biometric technologies to prevent undue interference with fundamental rights. In particular, we call on the Commission to prohibit in law and in practice arbitrary and indiscriminately targeted use of biometric data that could lead to unlawful large-scale surveillance. These types of intrusive systems can lead to unnecessary or disproportionate interference with people's fundamental rights and therefore should not be developed, deployed (even on a trial basis) or used by public or private entities.

The use of large-scale biometric surveillance in Member States and by EU agencies has been shown to result in violations of EU data protection law and to unduly restrict people's rights, including the right to privacy and freedom of expression and the right to demonstrate and not to be discriminated against. The widespread use of biometric surveillance, profiling and prediction threatens the rule of law and our most fundamental freedoms.

In this EBI, we therefore urge the Commission to propose a legal act that builds on and is fully consistent with the general prohibitions in the General Data Protection Regulation and the Data Protection in Law Enforcement Directive, thus ensuring that EU law explicitly and specifically prohibits large-scale biometric surveillance.
Petition - Civil society initiative for a ban on large-scale bio-metric surveillance.
---
---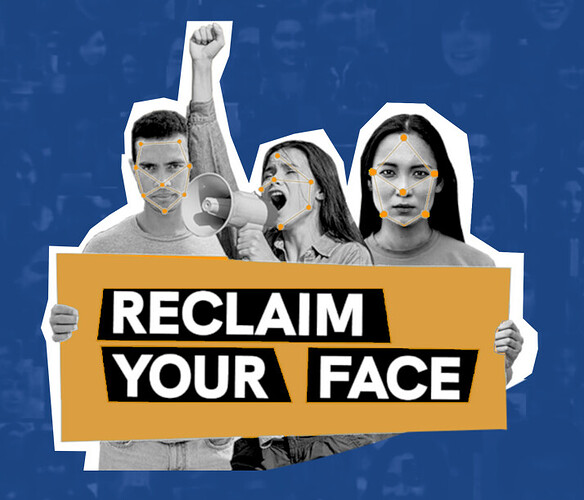 Through Bitsoffreedom NL I came upon this petition.
Bitsoffreedom has been working for about 20 years now with other privacy minded organizations from other European countries.
---
Bitsoffreedom (BOF) has a Toolbox to help adjust your internet behavior and settings to be more digitally secure and specially, minded.
I like BOF's toolbox to advice to other people, because the interface is very simplistic and clear. (like lego blocks). In development with input from the users.
Probably other countries also have such a clear toolbox.
- If so, maybe an idea to add these links to this post to get a list of international toolbox kits for the mass. Or a new topic for that - privacy toolkits for the mass, multi lang -
reclaim your face