I have a few questions about Btrfs Assistant.
As far as I'm aware, according to the btrfs man pages and other information online, scrub, balance and defrag operations apply to the whole filesystem rather than at the subvolume level.
Currently in the Btrfs Assistant application, if you have the btrfsmaintenance package installed and view the 'Btrfs Maintenance' tab, there's the option of running these operations for each mount point in the filesystem.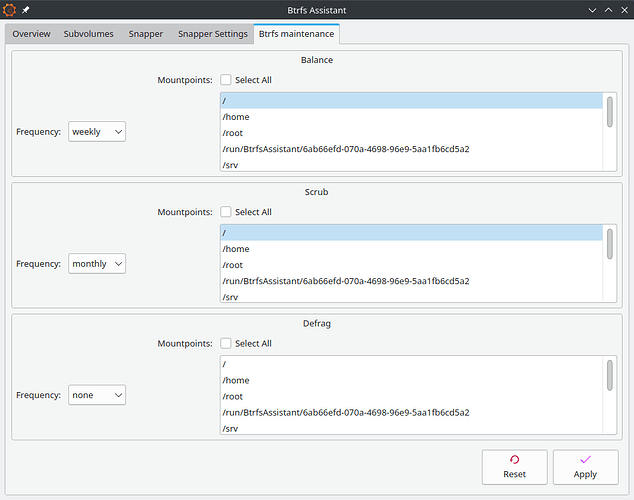 Now my question in regards to this is whether the additional selectable mount points in the application are necessary when running these operations. To my understanding running btrfs balance/scrub/defrag on any mount point belonging to a subvolume will also apply to the entire filesystem. Would this make the Select All option and the ability to select different subvolumes in the maintenance tab redundant in that case?
In theory if this is correct, only the root mount point of each device should need to be selected for the scheduled timers.