How do you guys handle the correct tagging of your music files?
In the beginning I used to tag my files one by one with the tagger of the current music player. Later on I was looking for a tag editor which is capable of mass tagging and went with EasyTag and Ex Falso. And today, with nearly 35.000 files in my music directory, I'm using Musicbrainz Picard for automatically tagging my music.
But every now and then there appears a file whose tags aren't recognized by a certain music player.
For example:
The output of DeaDBeeF, what Nautilus says and Quodlibet's output: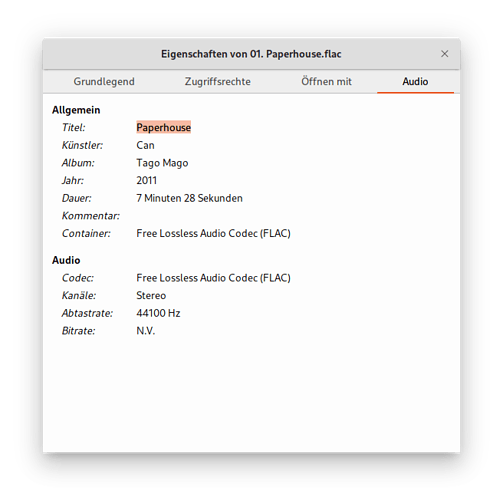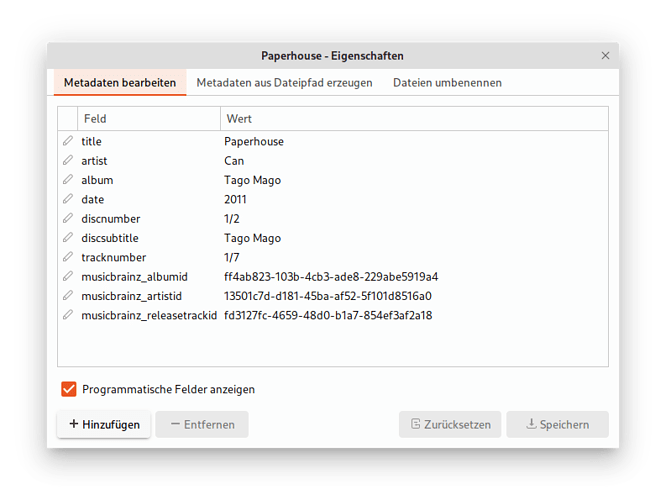 It's so time-consuming to find the mistakes every time that I wish there would be a universal solution for audio tagging.
I would be deeply grateful if someone could give me a hint for a constructive approach.
P.S.: Please excuse me for not having changed the scrots to English language, I forgot…