The system settings information page lacks the EOS logo in Plasma. Haven't tried other desktops though.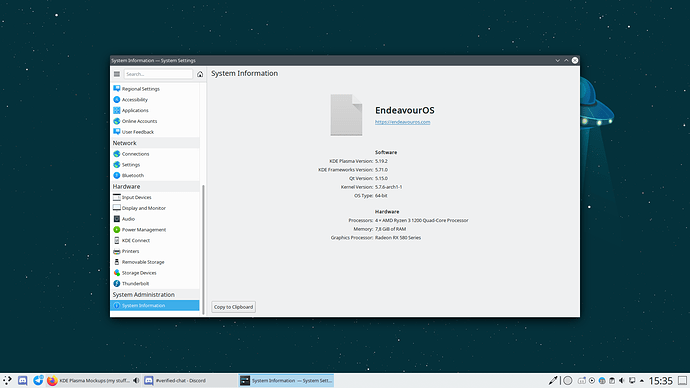 That's odd, I've installed EOS Plasma twice and it always ends up like this.
Btw, how did you get Discord tray icon to look so sharp?
Ok, I guess my system is borked.
pour ma part , j'ai testé plusieurs
It's pretty easy to change the icon if you want to. I did change it to an Arch icon, just to feel at home. I've had it in the latte dock for ages whilst running pure Arch… so sorry, not sorry.
…or maybe I should read before posting.

That should be "curable" too.
sudo pacman -S endeavouros-theming
is what does the trick, you can also simple put endeavouros.svg there