Having an issue where DE starts glitching out as can be seen in attached screenshots.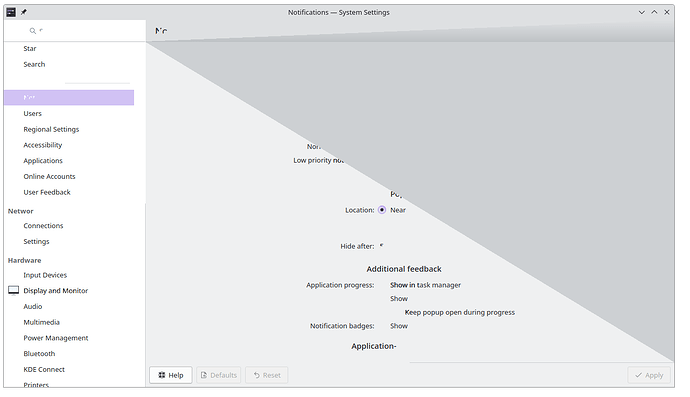 I can enter TTY just fine but there is nothing of note in dmesg output. Other applications are not broken, for example I can run games, videos, text files, dolphin file manager just fine it is everything that is related to DE (panels, menus…) are broken.
Restarting DE via killall plasmashell && kstart5 plasmashell does not help. Logging out/in does not help as well, in that case the screen will be black without displaying anything except for moving mouse cursor.
Restarting the device does help but it is not a solution here.
My configuration is as follows: https://paste.linux.chat/?901ae9d63aef0bca#Xza4L8cNZckeo5JbKs479GkDrKkkRbvMpw52FPiGgbG