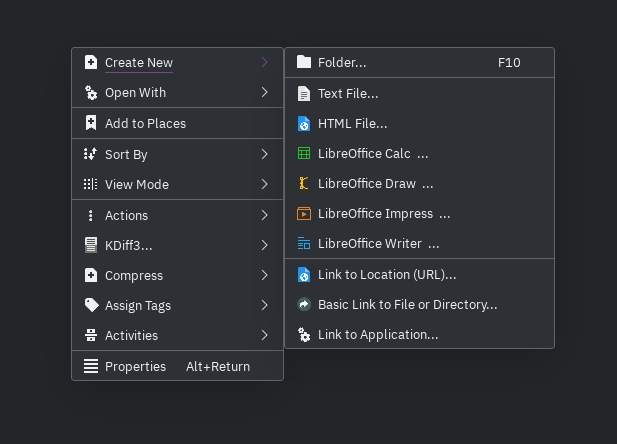 See the "Create New" item. Is it just me? What happened?
What do you mean inverted? I'm trying to see the difference.
Edit: Is this in Dolphin?
Yes, this is Dolphin, but it happens in every Qt app. Inverted in the sense of: the background shows a theme color and depending on contrast the text inverts from black to white (or vice versa):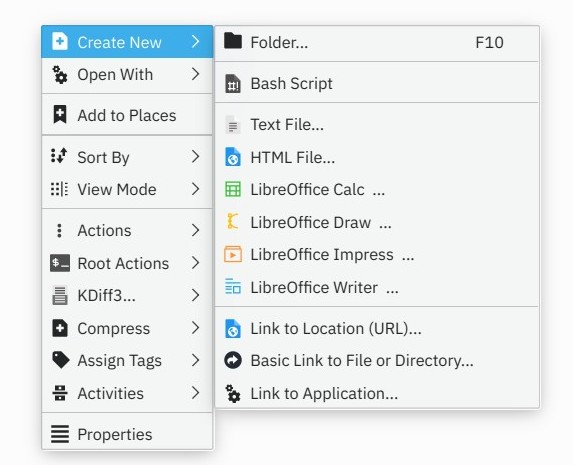 I was trying to get a screenshot of it but can't figure out how so i used screen recorder first. Not sure this is the same?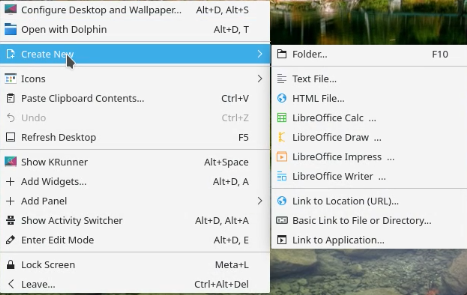 Yours looks fine. I don't know. I installed EOS from the fresh iso into a VM, and everything is OK. But my physical setup is suddenly borked somehow.
Okay …i wasn't sure. Hope you can fix it.