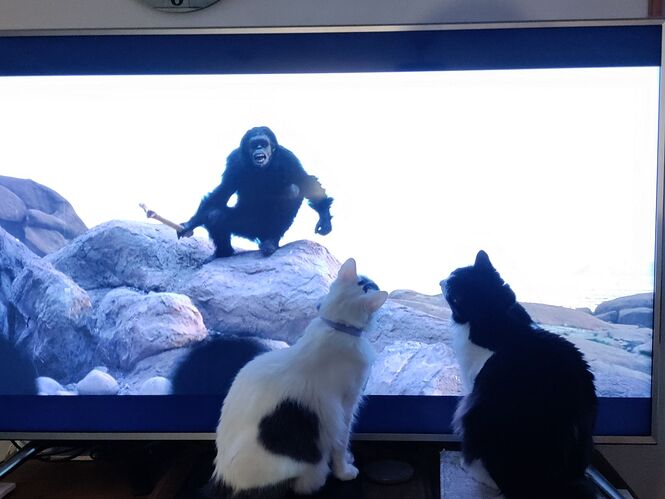 Harry & Luna are positively riveted by
2001: A Space Odyssey
. As they are both very young, it is fair to say Kubrick's films not only appeal to all generations, but apparently to non-humans as well.
Shot those two on a 1985 Canon A1 on Ilford HP5 Plus ISO 400 film. I develop the film and make prints myself, it's so much fun.
These two were shot on a Motorolla 2021 smartphone. I just love the composition I got in both.
great composition

Thank you!

I didn't even know about the existence of this topic… I will prepare my pictures and show them periodically

Should try a little fishing.
It's now wet, and grey and cold and very windy, so I'll stay indoors, thank you

.