I installed Endeavour OS with Nvidia-Driver option. My laptop has two gpus: integrated and Nvidia gpu. But I have a problem. When I try to use my Nvidia gpu with optimus manager it errors.

Then I press Y and enter. My session reboots but my gpu stucks at my integrated card. Also I tried switching cards with optimus manager.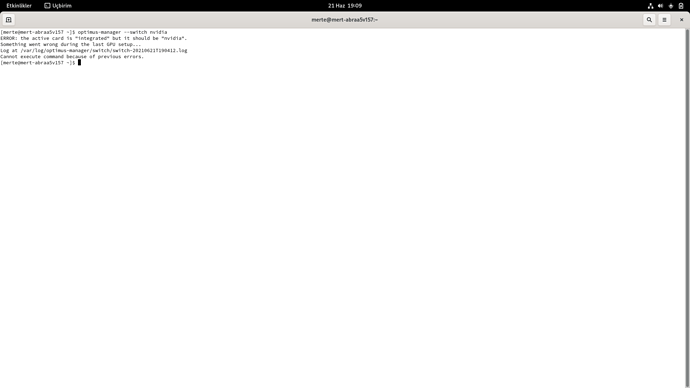 I don't know what to do.