Hi there,
I am experiencing an issue where my system says the disk drive is full, when it is not. Therefore stopping me from booting, and editing files.
Filesystem: BTRFS, encrypted with Luks with 1TB storage. ~800GB used.
System broke while selfhosted AI was generating a response. My hardware being insufficient for model used.
Everything froze and computer told me there's no space.
I rebooted. System can no longer boot since no space.
I can access TTY, and browse filesystem. I can delete files. Deleting files shows more available space, yet system still says no free space when booting, or trying to create a file or folder.
On boot, it goes to the loading screen, but stays there due to errors. I can go to TTY from there and access file system.
As shown here, the SSD is /dev/mapper/nvme0n1p1_crypt and it 180GB free space.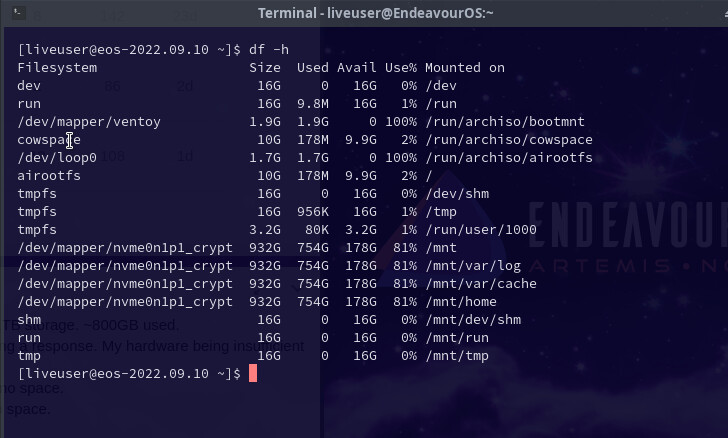 Does anyone have any ideas on how to solve the issue?
Edit:
Tried btrfs check but there were no errors.