Hello there!
I am a Slackware user normally, but wanted to give Arch-based a go using my Surface Go (1st gen) as a guinea pig.
I was not able to install any of the 2020 versions due to it stalling at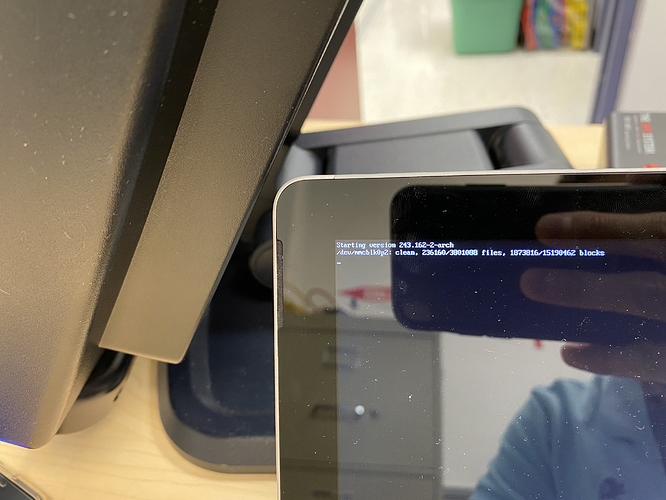 this screen after a clean online installer made using Rufus. Note: Picture is not of latest OS but same screen on working/booting 2019.04 iso
Decided to drop to the latest 2019 version and while it boots I am not able to update it due to key and signature errors.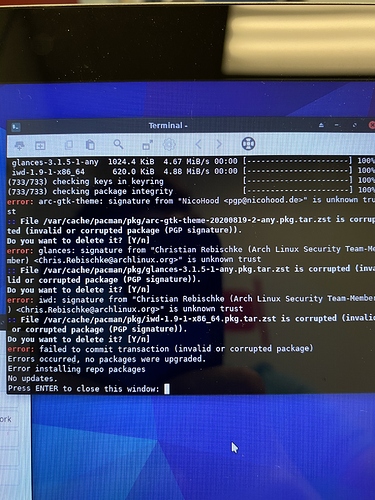 I have WiFi working, some of the issues are ignorable, some are not. I'd really like to get the latest working but not sure If I am doing something wrong or not doing something before exiting liveuser after installation completes. Any help would be appreciated