Hello forum, hope you are doing fine
Noticed today that an update for endeavouros-theming was released.
When this happens, I usually reset my theme to EOS XFCE defaults to see the changes.
But this time, I got an error when trying to select the EOS XFCE default wallpaper, but the new wallpaper is there, it seems that the error could be just in Welcome App shortcut?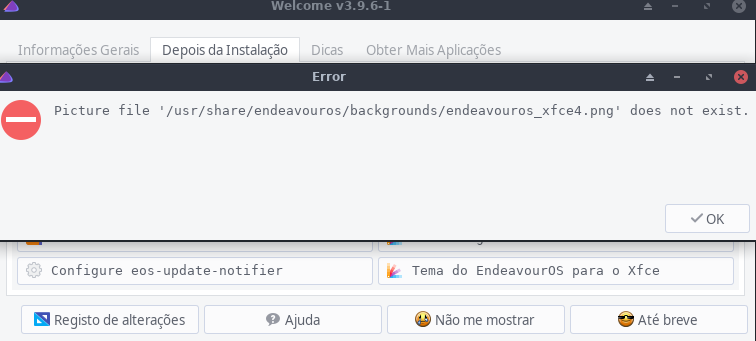 By the way, it is very nice