First of all, holy crap that was easy to install. But I still have some doubts about theming.
Installed KDE Plasma + systemd-boot + btrfs… twice.
First installation: Everything ok, but not a fan of the theme. I thought it would be a Plasma global theme, it seems to be! So I switched to Breeze Dark and… the icons are still the same? Even chaning the icon set directly doesn´t seem to do anything? Maybe the theme is outdated?
Anyway, since it was so easy to install, now I read the package list slowly and… I don´t know where the KDE theme is… is it in Plasma/EOS, or EOS group? I decided to skip both EOS groups and go with a more Arch centric installation. And yeah! It… works, except for this little icon in the system settings page.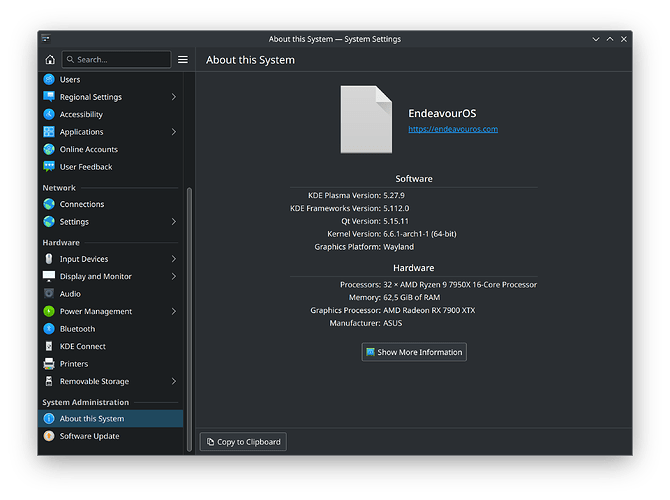 SO I think I might need some essential EOS packages, but now I don´t know which ones. Please help
TL;DR: Skipped EOS packages in the installation process, now the system settings page does not show the EOS logo.