I've installed EndeavourOS a few days ago and I haven't really done much yet.
A few screenshots that might help (as far as I could find out):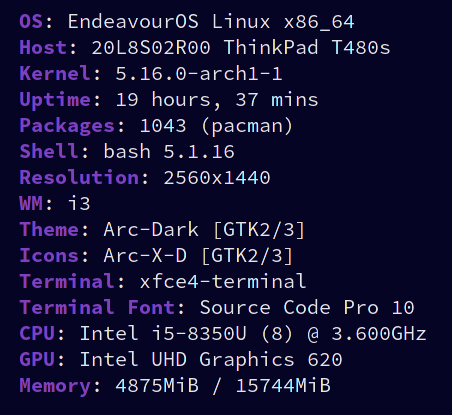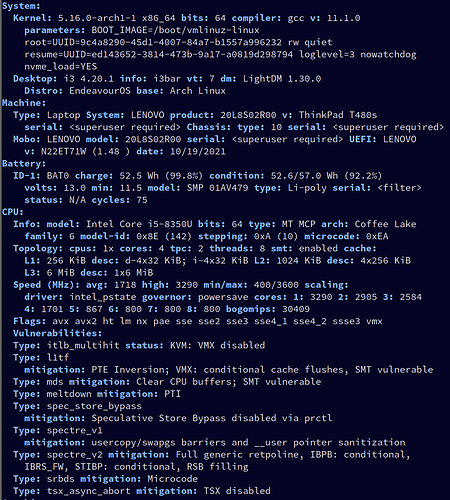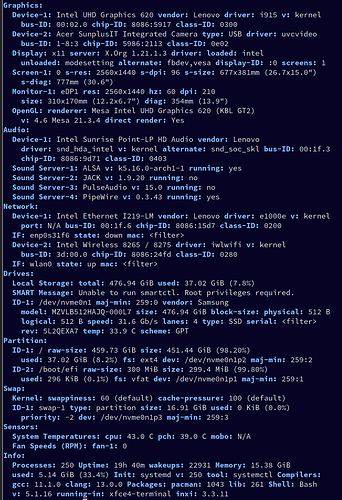 Is there anything I can do to resolve this issue?
It happens during browsing, typing, being in the terminal, anytime really.
The whole system freezes and I have to wait between 5 and 30 seconds.
I've had Windows 10, Arch Linux and other OS installed before - that's an issue that never occurred to me before.
Thank you for any help!
Edit:
I should probably mention that as well:
'I've installed linux-lts and linux-lts-header now. Everything else stays the same, I guess?
Edit: I only use i3.
Other than that, I've done steps 4 and 5 on this guide: https://www.reddit.com/r/archlinux/comments/rz6294/arch_linux_laptop_optimization_guide_for/
Can I revert that somehow?'