This background is as natural as you can get. This is a picture of the sky from my patio this morning. This shade of blue can literally be called Sky Blue.
Taken about 9:00 AM, looking west, away from the sun. The temperature was 87 degrees F and rising, humidity was 16 % and falling, elevation was 5800 feet. This combination of high temp, low humidity, at high elevation yields this shade of blue.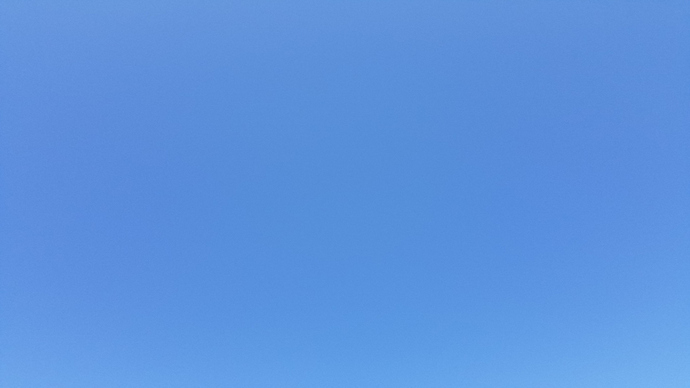 Pudge
Now - you need a purple version for EOS - my memories of living at that elevation suggest it can happen
When purple, or a funny orange with a tinge of red happens, that usually means someone will be getting hail the size of hen eggs.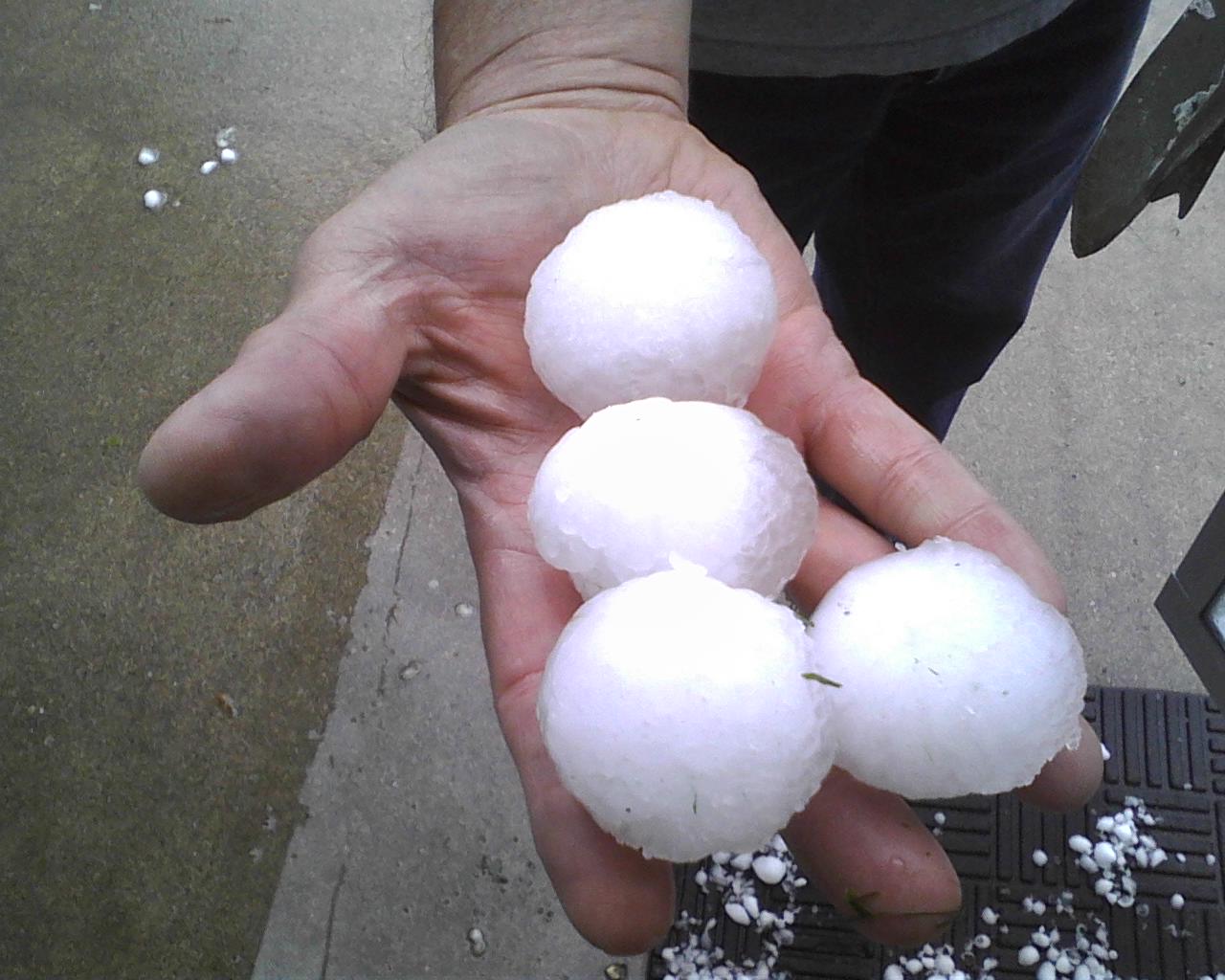 That is from two summers ago at my house. I live on the north side of Green Mountain. My brother lives on the south side of Green Mountain and the hail at his place was even bigger that what I got. Got a new roof, gutters, and downspouts out of that storm. My house has a brick facade so no damage there. I saw houses with siding where on one side of the house the siding was shredded. It was a nice thought, but no thank you on the purple sky.
Pudge
I know what you mean - but I find that green skies get me searching for cover even faster! Got lots larger hail than that last time I dealt with one of those green, roiling skies! (trashed the roof my 18 wheeler - luckily the roof is nearly eleven feet off the ground, so no-one noticed!)
That's so nice seeing the sky on Jupiter, Uranus?!?

I live west of Denver right next to the foothills of the Rockies. East of Denver, out on the plains is where they get the green roiling skies. When they see that, they take NOTICE. Imagine the good old days when the people lived in teepees, what they thought when they saw the green roiling skies.

Caught out on the prairie with no shelter, hail like that would literally beat them to death.
Pudge
I lived in Calgary (Alberta, Canada) but I drove my 18 wheeler in 28 Western States and across Canada. The green skies were more frequent out on the plains (the time I mentioned was near Winnipeg) but they DO happen elsewhere…
Beautiful area you're in - I ran down a few times from Calgary to see friends, and took in the sights - from Red Rocks to Bandimere speedway! No - I will resist getting further off-topic…