my pc is not booting today.
I noticed that two data are missing from the grub:
/boot/grub/themes/EndeavourOS/unifont-regular-16.pf2
and
/boot/grub/themes/EndeavourOS/theme.txt
after that it goes to the menu from where i can select the kernel.
no matter which kernel i select after
loading kernel linux-lts
initial ramdisk is loaded
this is where it stucks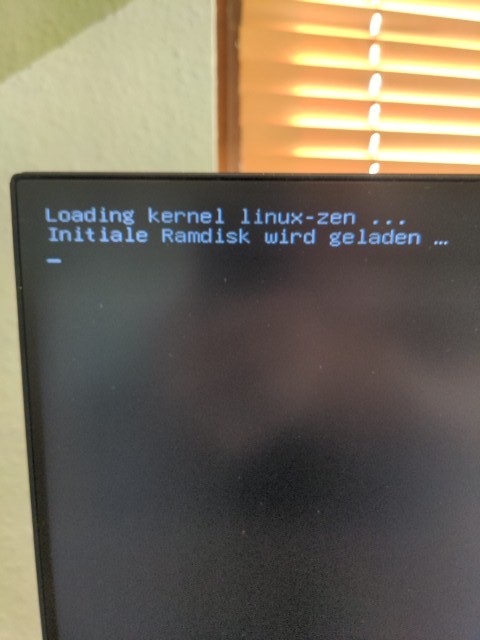 nothing works anymore
because of missing AUR packages
grub2-theme-endeavouros
i have uninstalled it yesterday.
I also have checked in
/etc/default/grub
to disable.
what is the solution for me here?
thanks already