ich habe makemkv installiert.
Aber ich finde es nicht im terminal, wie kann ich makemkv starten?
on the terminal type makemkv?
if you installed makemkv through aur this should work
How did you install makemkv?
It should also be in xfce menu as well
Ich habe im terminal
makemkv
eingegeben
makemkv
bash: makemkv: Kommando nicht gefunden.
Wo muss ich nach makemkv suchen?
Wie wäre es mit makemkvcon?
How about makemkvcon?
man makemkvcon & makemkvcon --help
Translation: DeepL
ist wohl ja auch java based…
optdepends=(java-runtime)

ist eine java-runtime installiert?



die binary heisst makemkvcon wie @pebcak shon sagte…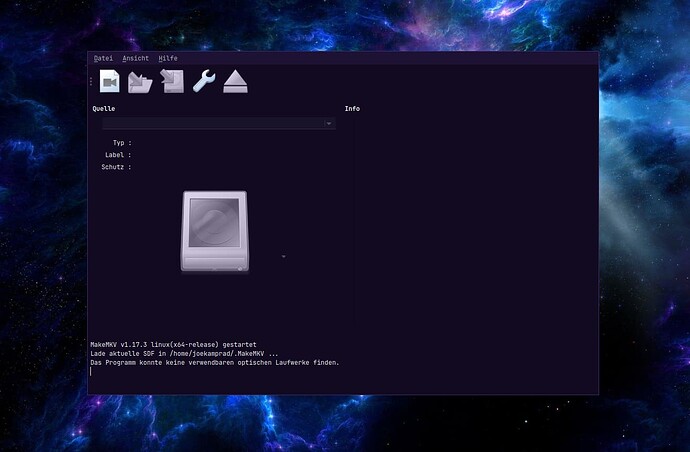 läuft hier ohne mucken…
erscheint auch im menu: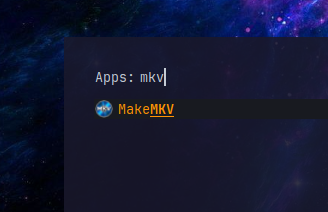 Java is only needed for some type of Blu ray menu's, it has nothing to do with if the program will start or not AFAIK
Is there makemkv in /bin? if so if you double click that what happens then?
If i do this on my system makemkv is started
makemkvcon is a console version without the gui.
yes indeed java is optional…
Es startet hier ohne java installiert zu haben.