When using encrypt w/ LUKS, swap with hibernate, base package+KDE+CUPS+accessibility the scripts get hung up on LUKS (installed successfully after eventually opting to not use LUKS):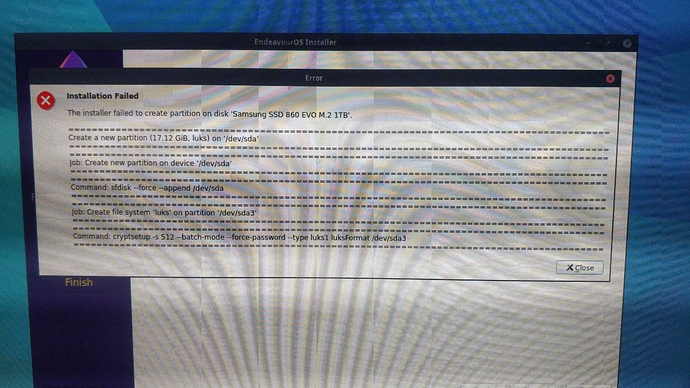 Pre install attempt summary for reference: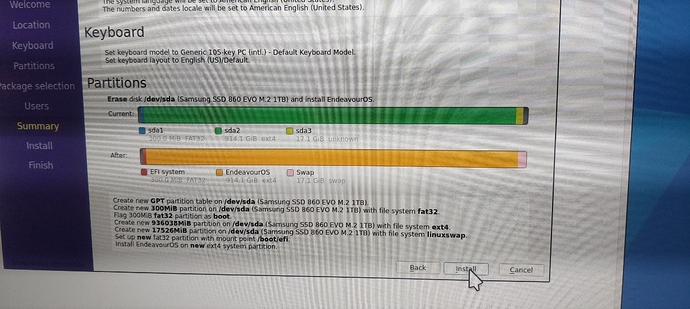 Also recommend updating the installer status strings to use present progressive tense like the rest of the strings. So for example, update "Install packages." to "Installing packages." and "Install base filesystem." to "Installing base filesystem".
Other recommendation is to update the color of the "Show debug information" from black to the same white as "Welcome", "Location", etc. Black text on dark purple is hard to read.