It has not yet arrived in these parts, we are still waiting, it will come soon!

Currently it is only in kernel.org, not yet in Arch testing.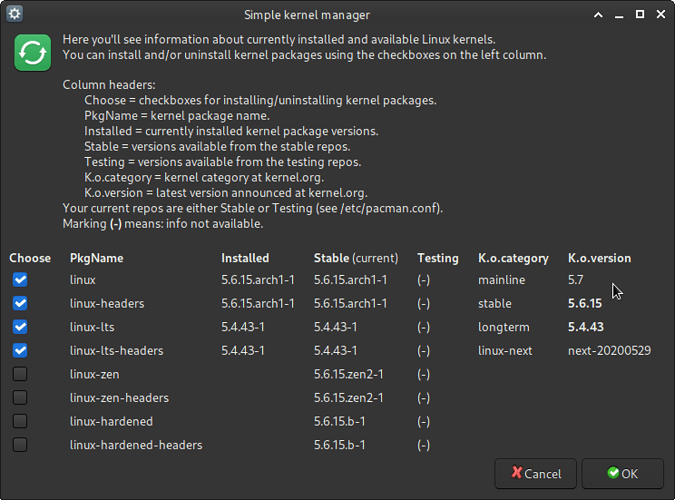 What app is this? Is it from endeavour repository?
I know, I always send out a kernel release article with a link to the new features on the day it is officially released. (I was a day late)
OK, now it is in testing.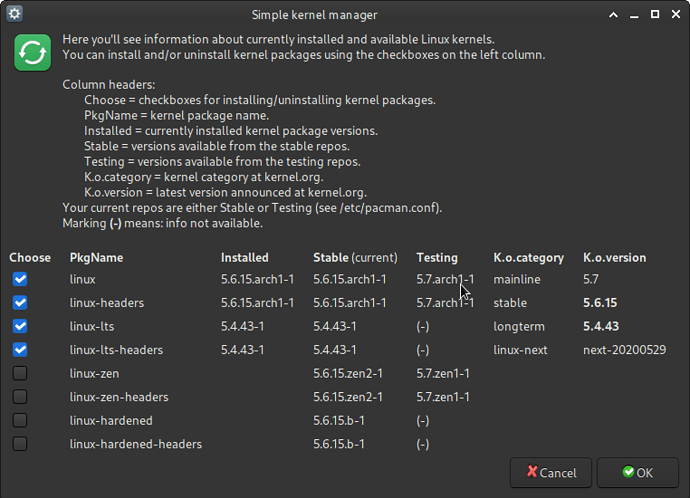 @Tasia91
It is just an app in my personal repo: https://github.com/manuel-192/m-m. Not an official EndeavourOS repo.
I'm probably overlooking it, but I can't find it. What is it called?
Nice app, thanks for sharing. Does the app update the kernel information by itself?
Welcome @stephanh
It checks the new information every time it is started.
So, if I understood your question right, it does not update the information while running.
But that's a nice idea though, thanks!
At startup of the application is good enough for me.