Originally published at: https://endeavouros.com/news/lets-ride-the-storm-together/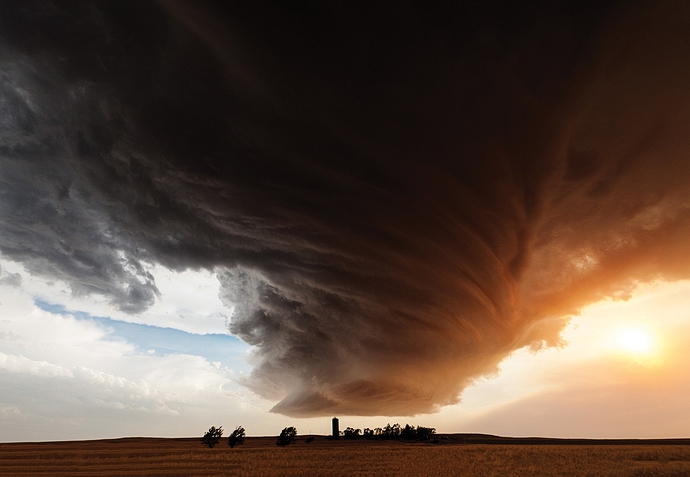 The world is turned upside down at the moment and this situation confronts us all with our deepest fears and anxiety.
I know what you are thinking right now, after reading my opening line, why am I kicking in a door that is so obviously wide open? Of course, I know you're aware of the situation in the world and I'm not trying to pull you deeper into the world of doom and gloom. No, the purpose of this post is quite the opposite.
Hey, I have a life in the real world
The internet is interwoven with our lives for some time now and besides the essential functions the net offers us, we also use it intensively in our spare time.
Even though we love visiting our favourite online hangout places, we also have developed a love-hate relationship with them. In fact, the internet has a daunting and almost fearsome reputation as far as commenting on social media and forums goes.
Usually, most of us can put nasty or almost toxic behaviour beside us because, hey, I have a life in the real world, so sod it! Unfortunately, that sort of reasoning doesn't cut it these days.
Due to the restrictions and measurements, most of us have to live by, our online presence has become very vital in our social interaction.
Detox the internet
We are facing the mother of challenges worldwide, by limiting social physical contact. This is a tough endeavour (pardon the pun) we have to endure, but instead of focussing on the downside, why not search for the opportunity to make the most out of this situation?
Streaming services are a substitute for going to the cinema for now, so why not make your favourite online hangout places the substitute for the local pub or coffee bar?
I think, by treating those places with the same respect and fun you're giving to your favourite coffee bar or pub, you'll discover the internet isn't that toxic at all.
Let's take this opportunity and detox the internet where you can, we all certainly are in need of a laugh and some fun in times like this. Don't get me wrong, I'm not proposing to plaster all your comments and messages with unicorns, rainbows and multi-coloured jolly leprechauns. (But it doesn't harm anyone if you do that once in a while…)
So, when you're done working, reading the news headlines and when you have enough researching the internet on the Coronavirus, go to your favourite hangout place and unwind for a while and always keep it in the back of your mind that we're all in the same boat.
This way we can fight the circumstances, the Coronavirus is causing, as a solid front together.
At this moment we can't beat the virus, but we can beat our mental well being by detoxing the internet together.
Keep safe and healthy and let's ride this storm together!