Actually I am using QCopy configured like this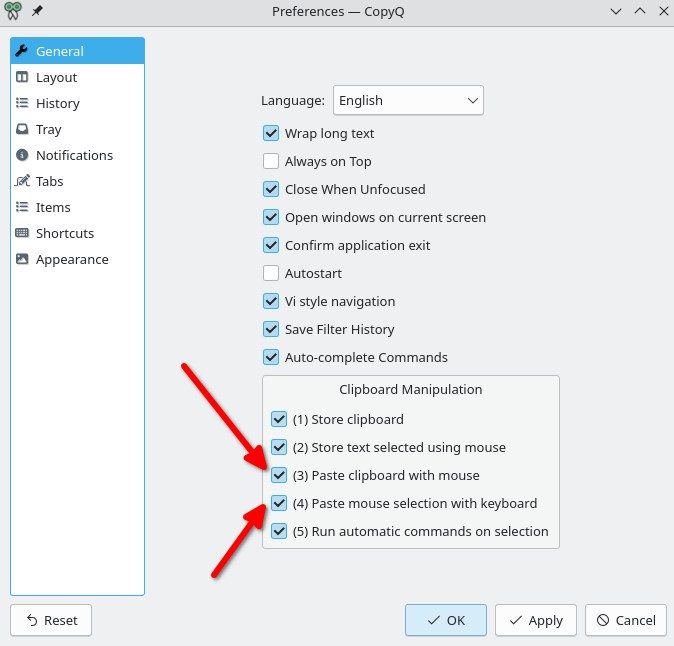 Now I am testing Wayland and CopyQ core dumps.
Therefore I switched to Klipper. I did not find a way to configure Klipper.
Question: Is it possible to configure Klipper like CopyQ so that I can
paste mouse selections with the keyboard
paste clipboard with the mouse
?