Hello,
.
.
This is what I found in official KDE documentation.
.
.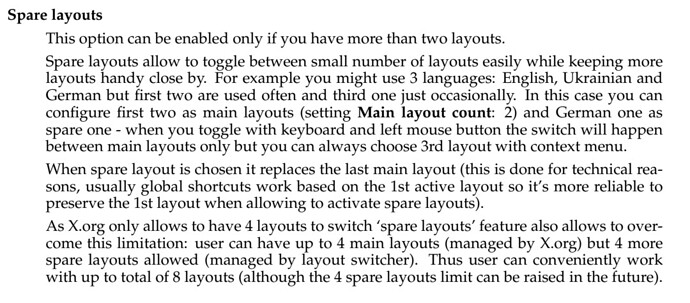 .
.
As written there, Xorg only allows use of 4 main layouts, and 4 spare layouts can be added by layout switcher.
.
.
Also, the count of 4 which is shown in your desktop is of main layout, which are regularly used.
By help of layout switcher you can have 4 more spare layouts, for those languages which are least commonly used.
.
.
4 is the maximum no. of main layout as per the documentation.
This topic was automatically closed 2 days after the last reply. New replies are no longer allowed.