Have been trying out Wayland on KDE Plasma 5.23.3, and overall it has been a very pleasant experience.
One bug is that with all the EndeavourOS apps, the cursor switches from Breeze Snow (which I have chosen) to Adwaita. This is a bit odd as my few other Gtk apps don't have this issue, so I haven't been able to identify a fix. EDIT: solved thanks to @joekamprad below.
Secondly, pressing the "Don't show me anymore" button on the Welcome app does not produce the popup window that appears on X11. The button stays selected, and attempts to close the Welcome app window cause it to freeze: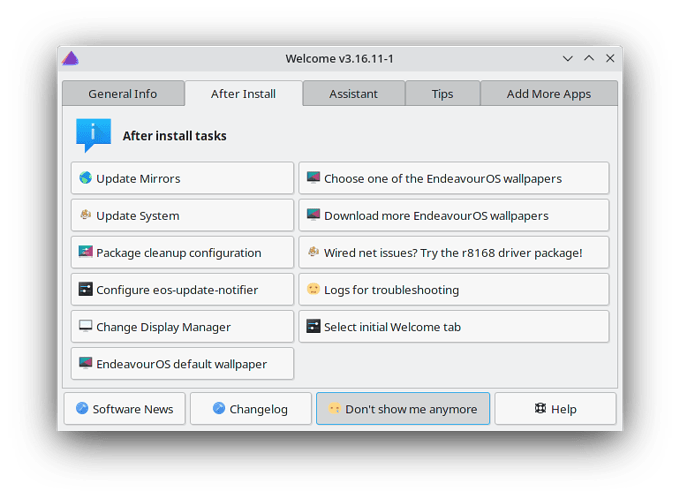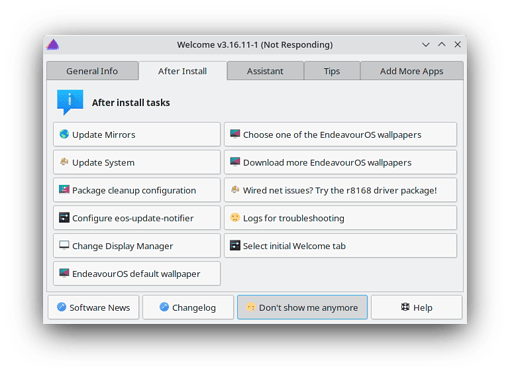 Pressing the button does toggle on and off the autostart of the Welcome app, however.