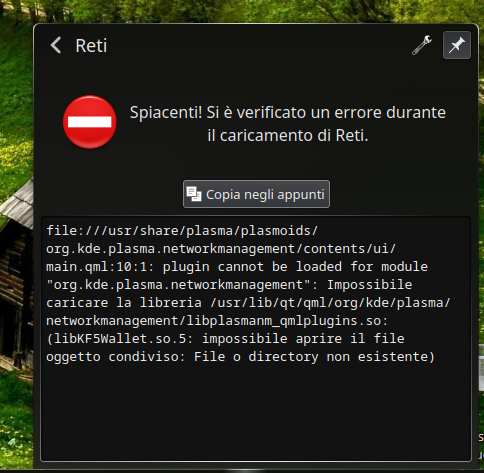 Help in the network desktop this appeared to me
libKF5Wallet.so.5 is provided by the package kwallet.
I guess it should be installed on a regular EnOS Plasma installatio by default. Perhaps as a dependency of another package (kwallet-pam?).
Update your system and reinstall the package. Reboot and see if the problem is resolved.
Thank you very much, I solved it immediately thanks to you and without going crazy looking on the net.
Please mark the reply that solved your issue as the solution. Then this thread will close after two days.
This topic was automatically closed 2 days after the last reply. New replies are no longer allowed.