ok here's a strange one. not sure how to handle it
I just recently installed pipewire.
pipewire is working fine
audio is working fine in all ways that I can tell
but somehow for some reason I no longer have a volume control in my system tray.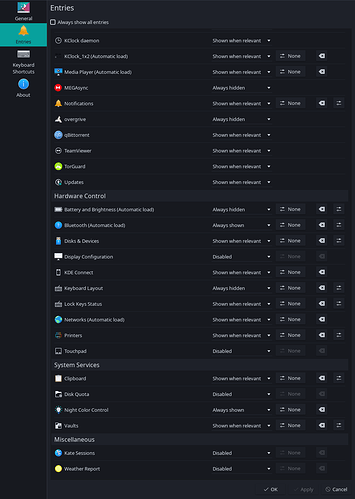 there isn't even an option to display it in the system tray configuration.
Now I'm assuming this is 100% my fault
that I accidentally uninstalled something I shouldn't have
but I'm not sure what that thing might be
VolumeIcon
VolumeKey
Pauvcontroll
pauvcontroll-qt
Are installed…
What did I mess up?